Updated
November 26, 2019
This Bank Has No Fees and Gives You $25 to Open an Account
Savings Accounts
Money Done Right does not run display ads or accept sponsorships to promote particular products or services. However, we may receive a commission if you purchase or sign up through links on this page. Here's more information about how we make money.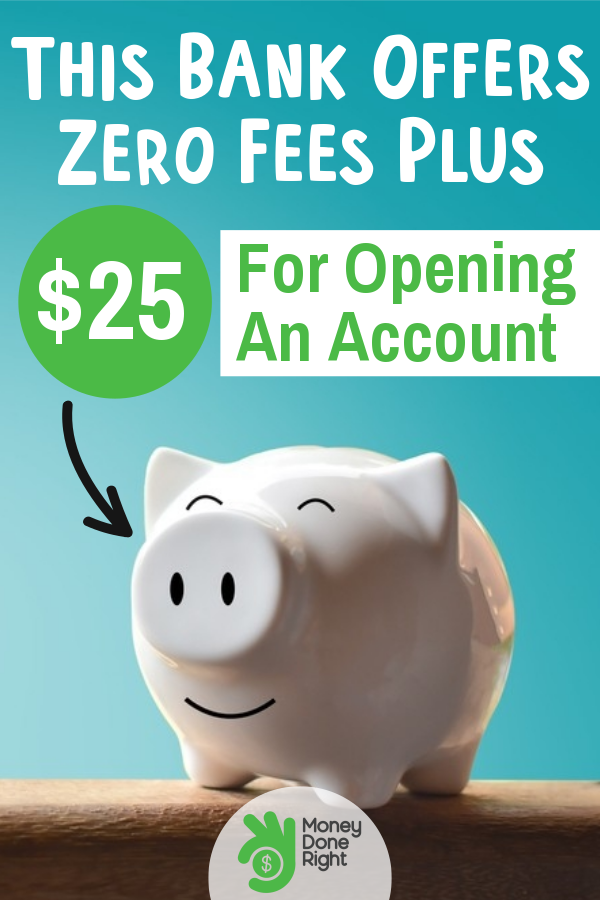 Bank fees.
They're so common these days, and you have to jump through hoops to avoid them!
So not only is the bank earning way more interest than you are by lending out your money, but they're also charging you for the privilege of holding your money to lend out. Yuck!
So you can imagine my joy at discovering not one but two bank accounts with no fees, no direct deposit requirements, and no minimum balances.
And not only that, they give you $25 to open an account if you deposit at least $250 when you open it.  If you open a checking account, you also have to make three debit card purchases to get the bonus.  If you open a savings account, you just have to meet the $250 requirement to get the bonus.
Either way, it's easy money!
It only takes a few minutes to open up your account online.  So if you've been looking for a no-fee checking or savings account, your search is over!  Click here to open up your no-fee checking or savings account now!
Logan Allec, CPA
Logan is a practicing CPA, Certified Student Loan Professional, and founder of Money Done Right, which he launched in July 2017. After spending nearly a decade in the corporate world helping big businesses save money, he launched his blog with the goal of helping everyday Americans earn, save, and invest more money. Learn more about Logan.