The easiest way to save money in 2017 is by using cash back sites and apps.
Now, many cash back sites and apps aren't worth your time because they are either difficult to use or don't really give you that much cash back, but the four sites and apps below are simple, fun, easy-to-use, and give you tons of cash back.
We only started using these cash back apps this year, and we've already saved over $500 with them!  Over time, we will save literally thousands of dollars using the sites and apps below.  Sign up for all of them and see how much you can save!
Butterfly Saves is similar to Ebates, except it is a 100% free browser extension in Chrome.
So rather than logging in to a central website first and then, Butterfly Saves saves you money automatically whenever you make an online purchase at over 2,800 merchants.
Which is better, Butterfly Saves or Ebates? It really depends on where you shop.  Butterfly Saves has better savings for some stores, and Ebates for others.
Our opinion?  Use both!
If you use Google Chrome, click here to start saving on online purchases automatically through Butterfly Saves.
🏆 MOST INNOVATIVE CASH BACK TOOL: PARIBUS
Picture this.  You buy something online.  The price of whatever you purchased drops.  You get a refund based on the price drop without lifting a finger.  You don't even have to know about the price drop in order to get your refund!
Sound too good to be true?
Well, it's not.  There's a new, 100% free tool called Paribus that will do exactly that.  Once you sign up for Paribus, it will scan your emails for any purchase receipts from dozens of online retailers.  It will then track the price of the item(s) your purchased and give you a refund when the price drops.



Again, Paribus does the work for you behind the scenes.  All you have to do is sign up for Paribus, and it will do all the work for you, automatically.
If you'd like to start getting refunds on your online purchases, click here to sign up for Paribus.  Remember, it's 100% free!
Check out this 15-second video to learn more about Paribus. 👇

🛍️ BEST STORE CASH BACK APP: IBOTTA
Ibotta is an easy-to-use app that gives you cash back at grocery and other stores!
So far, we've made $347.89 with Ibotta, all from pushing a few buttons on our phones and snapping pictures of our store receipts!  And keep in mind that we do not have children and are only shopping for two, so if you have kids, you'll get even more cash back!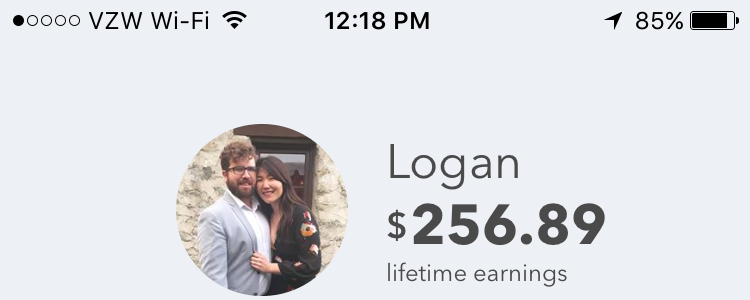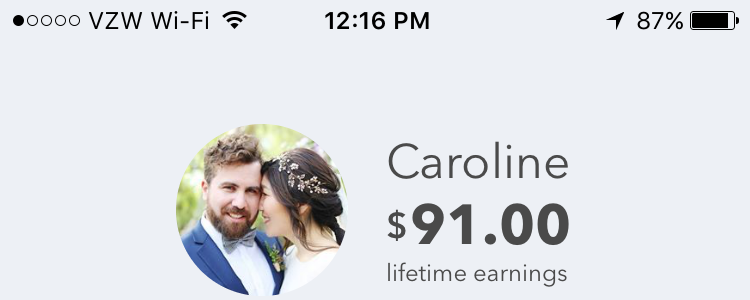 Click here to sign up for Ibotta and get $10 just for signing up!
Check out this fun video to learn more about Ibotta.👇

💻 BEST ONLINE CASH BACK SITE: EBATES
Ebates is an easy-to-use website that automatically gives you cash back on online purchases!
So far, we've saved over $150 this year through Ebates, just from logging in at Ebates.com and shopping online as we normally would at sites like Macy's, Walmart, Disney Store, JCPenney, Kohl's, New Balance, Old Navy, Banana Republic, Land's End, and hundreds of others.
Click here to sign up for Ebates and get $10 after you redeem your first rebate!
Check out this 30-second video to learn more about Ebates.👇

✈️ BEST TRAVEL CASH BACK SITE: TOPCASHBACK
TopCashback is a website that's similar to Ebates, but we find it offers more cash back on some sites, especially those related to travel!
Another thing we love about TopCashback is that they have no minimum payout threshold.  With some other cashback sites, you have to wait until your cash back reaches a certain amount, say $20, before you can cash out.  Not so with TopCashback, where you can cash out immediately!


Sign up and get FREE online access to the 2018 Work At Home Summit ($297 Value)