Money Done Right may be compensated if you make a purchase after clicking on a link.
Want to learn more about starting a blog? Well, today's your lucky day!
I recently created a 100% FREE email course for people interested in starting a blog.
Yes, this course is free!
You can sign up by signing up in the form below.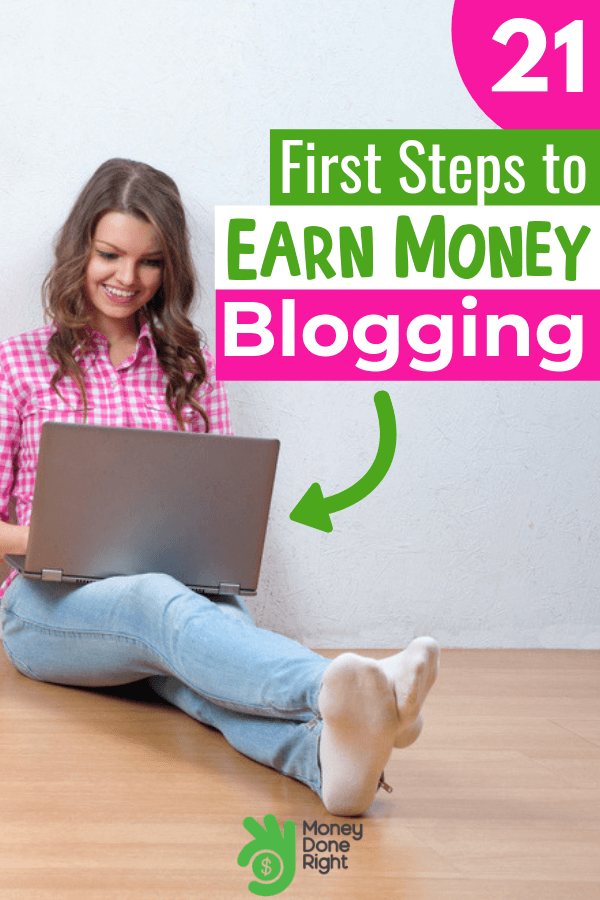 In July 2017, I launched my personal finance blog Money Done Right and have built it into an incredible business!  Within 6 months of launching my blog, I was netting over $10,000 a month while having a full-time job!

(Now my business looks a little bit different; I gross over $35,000 monthly but am now spending more money on advertising and paying people to run my blog for me so I don't have to).
And the best thing about a blog?  It makes money 24/7!  Like physical real estate, digital real estate can very well become an amazing source of passive income so you can make money in your sleep or on vacation.

But getting here wasn't easy. There were a lot of mistakes made along the way. So that's why I put together this blogging course for new bloggers to learn what I wish I had known when I launched my blog.
In this free email course, I show you exactly how to I will show you exactly how to create a blog, from the technical side (it's easy – trust me!) all the way to earning your first income and attracting followers. Each day for five days, you will receive an email in your inbox that will help you create a successful and profitable blog, all from the very beginning.
Here's a quick outline of what you will learn in this free 5-day email course:
Day 1: How to Pick the Perfect Blog Niche
Day 2: How to Set Up Your blog
Day 3: How to Use WordPress
Day 4: How to Make Money
Day 5: How to Create Content
You can sign up by entering your information in the form below.

Earn. Save. Grow.
Sign up for updates on ways to make, save, and invest money.