As of April 2019, the GetUpside Promo Code WFM8U will give you a 20¢/gallon bonus for the Upside gas app.
GetUpside is a free app that gives you up to 25¢ cash back for every gas station receipt you submit.
If you drive a lot (or even if you don't), this can add up to a decent chunk of change!
What Is the GetUpside App?

GetUpside is a free mobile rewards app that does all this for you:
Gives you 25¢ cash back on every gas station receipt you submit
Lets you know where the cheapest gas is near you
Shows you the best gas station convenience store deals near you…some up to 50% off!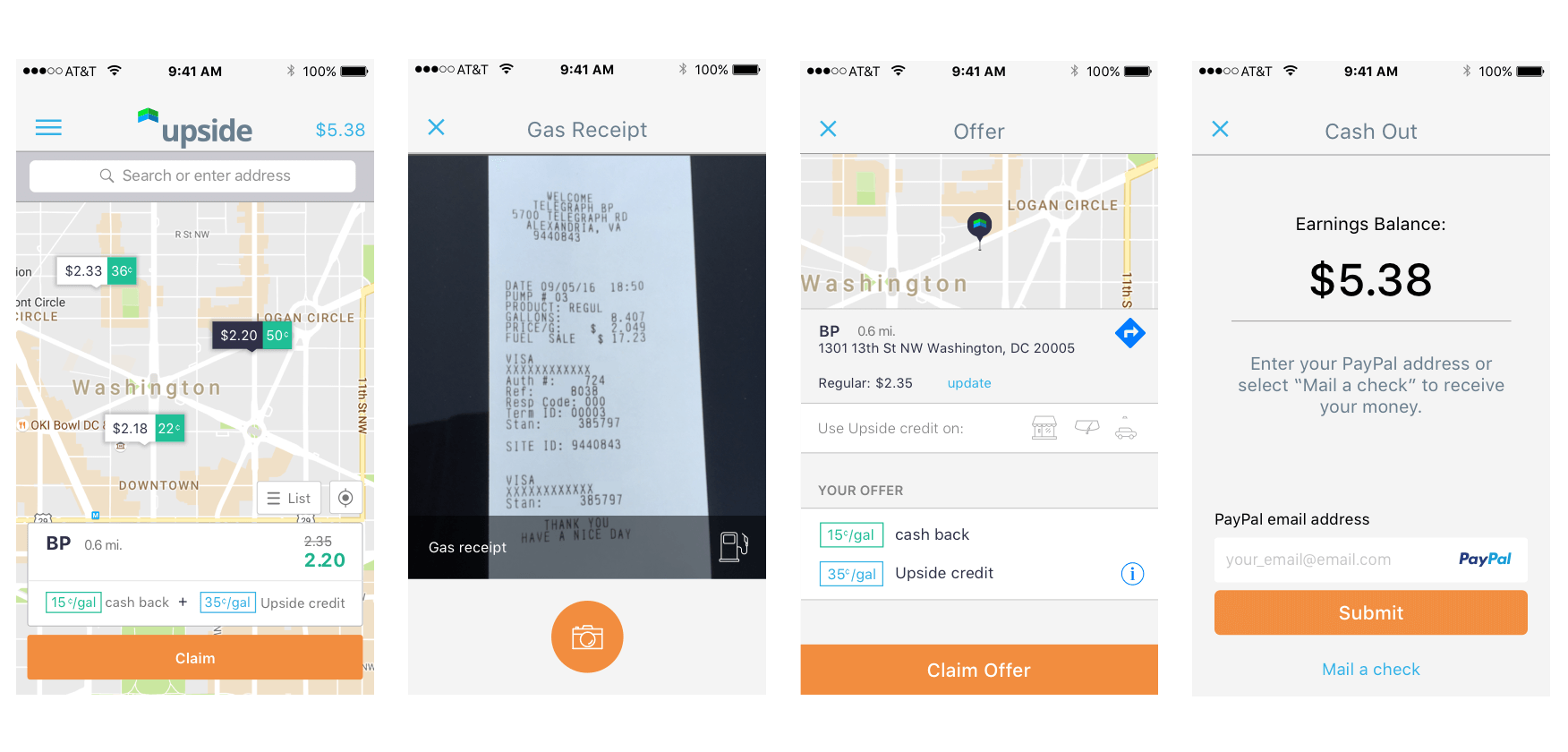 How Does the GetUpside App Work?

GetUpside is super simple.
Here are the steps:
Claim an offer at a gas station near you.
Fill your tank and pay with any debit or credit card.
Snap a picture of your receipt in the app.
Get paid!
That's it!  And there is no minimum withdrawal amount to your Paypal account!
Can You Really Get Cash Back at Restaurants Too?

Yes, in certain locations, you can get up to 35% cash back at restaurants!
However, this feature is not in all locations yet, but hopefully it will be!
When Was GetUpside Founded?

GetUpside is actually super new. It was just founded in 2016.
That's why they're so generous with their 20¢/gallon sign-up bonus; they're trying to raise awareness about their app and platform.
So Should I Download GetUpside?

Heck yeah you should. It's a free app that gives you money. What's not to love?