If you have fluency in English, a bachelor's degree, and at least one year's experience working with children, then you can make $14-$22 per hour teaching English from home with VIPKID (pronounced "VEE-EYE-PEE kid").
By the way, don't let the "one year's experience working with children" requirement scare you away.  This could be simply be babysitting or caring for your own children!
This is the perfect opportunity for those who enjoy working with children and who desire a more flexible lifestyle.
And right now is the perfect time to sign up with VIPKID because people are just now starting to learn about it.
In fact, former NBA star Kobe Bryan recently made an investment in the company!
Click here to apply to teach for VIPKID!
What is VIPKID?
VIPKID is an online English education platform that currently serves 200,000 Chinese students and 20,000 virtual English teachers, mostly from the U.S. and Canada.
It was founded in 2013 and is currently the fastest-growing online education company in the world.
VIPKID designs a unique curriculum for teachers to deliver English classes online in a 1:1 environment from the comfort of their homes.
Click here to apply to teach for VIPKID!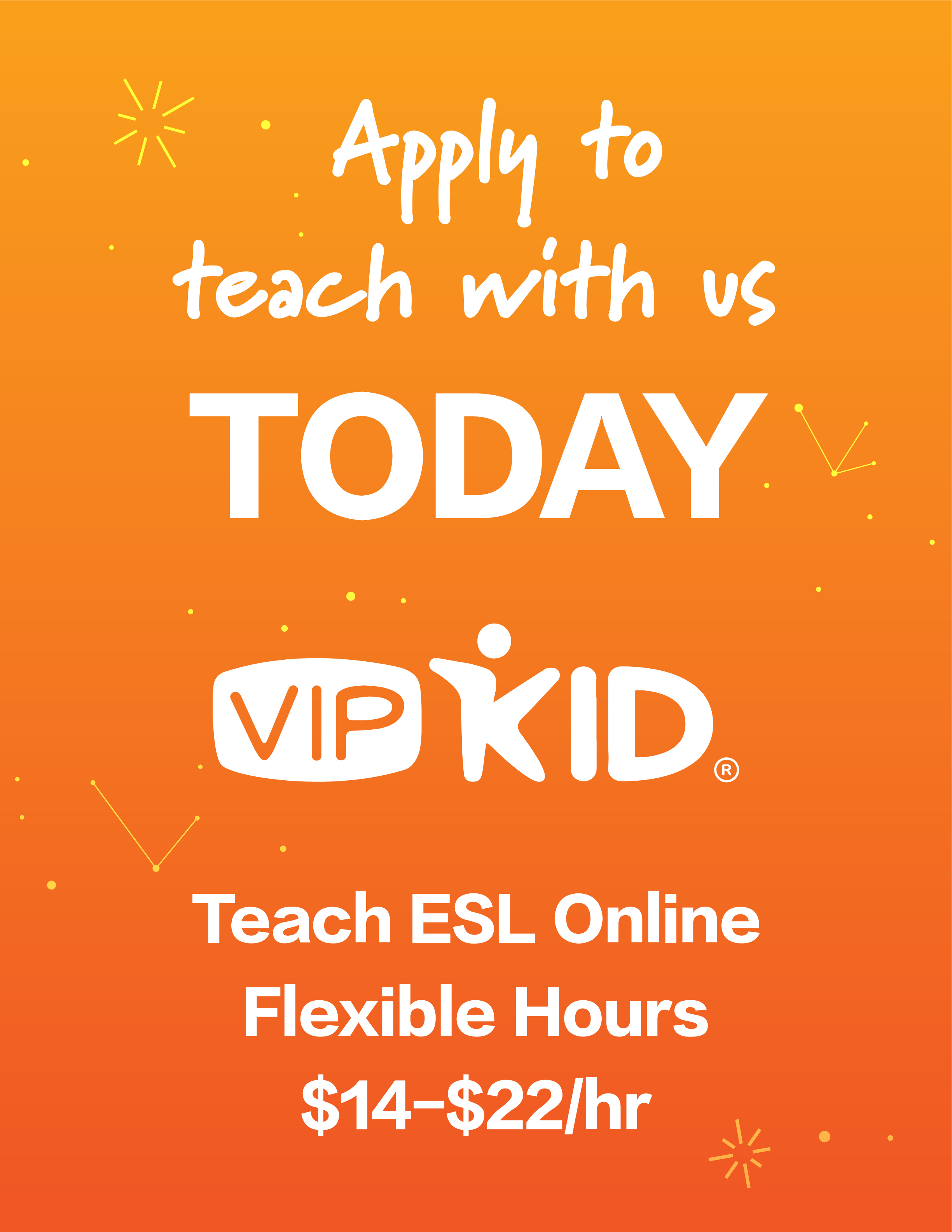 Is VIPKID Legit or Is It a Scam?
VIPKID, which was featured in Forbes earlier this year, is completely legit.
Several investment firms, including Sequoia Capital, Learn Capital, Tencent, Matrix Partners, Sinovation Ventures, have vetted VIPKID and made significant investments into the company.
VIPKID is also the official provider of the TOEFL Primary Assessment in China, a Strategic Partner of TESOL International Association, the largest global association for English language teaching professionals, and a partner of online learning pioneer Coursera.
Click here to apply to teach for VIPKID!
How Much Money Can I Make With VIPKID?
Your base pay will be somewhere between $14 and $22 per hour, depending on your experience and other factors.
On top of your base pay, you will receive an extra $1 bonus per class and then an additional $1 bonus per class if you teach 45 or more classes in one month.
There are also additional bonuses for teachers who go the extra mile and who receive the highest praises from students and their parents.
Clearly, teaching with VIPKID is one of the highest-paying legitimate work from home opportunities around!
And as you can see in the video below, it's also a lot of fun!
Click here to apply to teach for VIPKID!
How Do VIPKID Lessons Work?
VIPKID uses a flipped classroom approach – the student will independently learn the material and will then get a 30-minute lesson with you.
The  lesson itself is like being on a Skype call with interactive Powerpoint presentations for lesson plans.
After the lesson, the student receives virtual homework and practice games.
All VIPKID lessons are 1-on-1!
Click here to apply to teach for VIPKID!
Do I Have to Worry About Grading and Lessons Plans?
No!  VIPKID teachers do not have to worry about lesson planning and grading.
All lesson plans have been created by the talented VIPKID Curriculum Team.
If you have taught in the K-12 system, you know how much extra time goes into preparing lessons plans for your students and grading their work.
The fact that all lesson plans are created for you is a major benefit of teaching with VIPKID!
Click here to apply to teach for VIPKID!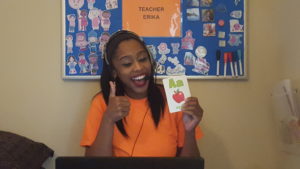 Is Teaching for VIPKID Flexible?
Yes, teaching for VIPKID is flexible!
You choose how much or how little you want to teach.
And you can do it from wherever you have a good Internet connection!
Click here to apply to teach for VIPKID!
Do I Need to Speak Chinese?
No!  The only language you need to know is English!
VIPKID is a full immersion teaching program, so English is the only language spoken in the virtual classroom setting.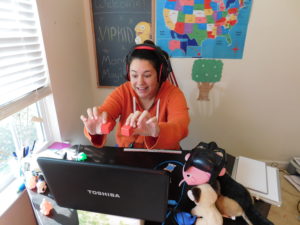 How Do I Apply to Become a VIPKID teacher?
Because VIPKID is such an amazing opportunity for motivated people to make good money working from home, becoming a teacher is getting more and more competitive.
If you want to be approved as a VIPKID teacher, you need to treat it like a very important job interview.
Applying to and being accepted by VIPKID will take you some time, but it will be worth it in the end.
Here are the steps to apply for VIPKID:
(1) Click here to sign up and fill out your basic info.
(2) Do a virtual video interview and demo lesson.  You can either do this live in front of a VIPKID staff member or do your own recording beforehand.
Here's a big tip I have for the interview: exude ENERGY!  Remember, you will be teaching young children on a computer screen; VIPKID wants to see that you have the ability to keep their attention!
(3) Pass the teacher prep quiz.  VIPKID will  give you teacher training material for you to review.   After you review this information, you will be given a quiz on the material.  You need to get at least 80% on this quiz to pass, but you may take the quiz multiple times.
(4) Teach a full-length mock class to a VIPKID staff  member who will play the role of a 5-year-old Chinese student.
(5) Sign your contract and upload copies of your bachelor's degree (and other certifications, if any) as well as your government-issued ID.
(6) Start teaching and making money from home!
Click here to apply to teach for VIPKID!
Are You Ready to Teach with VIPKID?
I hope that I have convinced you by now that teaching for VIPKID is an incredible work-from-home opportunity.
If you have any questions at all about VIPKID, feel free to leave a comment below!
And if you're ready to apply to teach for VIPKID, click here to get the process going!
Sign up and get FREE online access to the 2018 Work At Home Summit ($297 Value)