Millennials Are Irresponsible, Says Baby Boomer With Absolutely No Retirement Savings
Retirement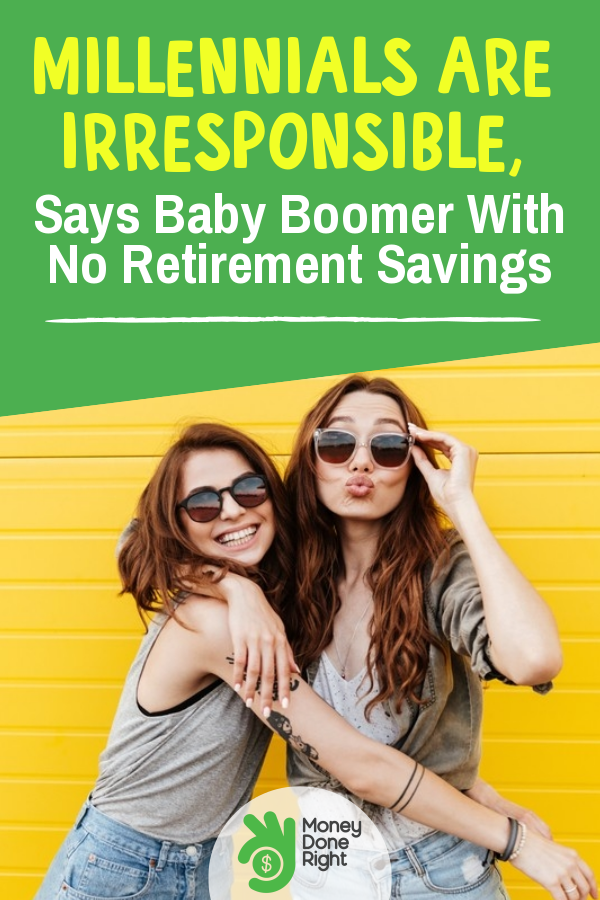 According to sources close to local Jim Thurston, the 61-year-old product manager cannot go 48 hours without decrying the abject irresponsibility of the Millennial generation.
Thurston, who is one of the 42% of baby boomers with absolutely no retirement savings whatsoever, simply cannot understand how the nation's 22- to 37-year-olds can be so "carefree and willy-nilly about life with their snappagrams and facechats and iPhones."
"Problem is they want the good life without putting in the work," said Thurston, who purchased a 5-bedroom home in 2005 on a stated income loan and took out a second mortgage to install a swimming pool and gazebo the following year.
Thurston, whose mother passed in July and left him a rental property, is rightly proud of the indisputable fact that he "worked for everything he owns."
Asked if Millennials should be able to have a portion of their student loans forgiven, Thurston, who short sold his home in 2010 to avoid foreclosure, staunchly replied in the negative.
"These kids don't understand the value of your keeping your word.  If you put your name on the dotted line and say you're going to pay something back, you pay it back, no questions asked."
At publishing time, Thurston was considering selling his inherited rental property and investing the proceeds into fixed index annuities with astoundingly high fees and surrender periods of "twelve, maybe fifteen" years.

Logan Allec, CPA
Logan is a practicing CPA, Certified Student Loan Professional, and founder of Money Done Right, which he launched in July 2017. After spending nearly a decade in the corporate world helping big businesses save money, he launched his blog with the goal of helping everyday Americans earn, save, and invest more money. Learn more about Logan.