CryptoBatz NFT: What to Expect from Ozzy Osbourne's NFT
Cryptocurrency
Cryptobatz is an NFT project by 1970s heavy-metal rocker Ozzy Osbourne that will consist of 9,666 Cryptobatz on the Ethereum blockchain.
The project has received tons of press already, landing articles in major magazines like Rolling Stone, and it's no surprise why — Ozzy's behind this.
The NFT space has already proved to be a space that celebrities want to dip their toes into, and one of the most legendary celebrities decided to do a full cannonball with his own project.
Hopefully, he plans to treat these bats better this time than he has in the past.
Who's Behind the CryptoBatz NFT?
CryptoBatz is an NFT project co-created by Sutter Systems and Ozzy Osbourne.
Sutter Systems is the technical team behind this project because obviously Ozzy isn't sitting at his home doing the dev and putting together the utility or coding the smart contracts.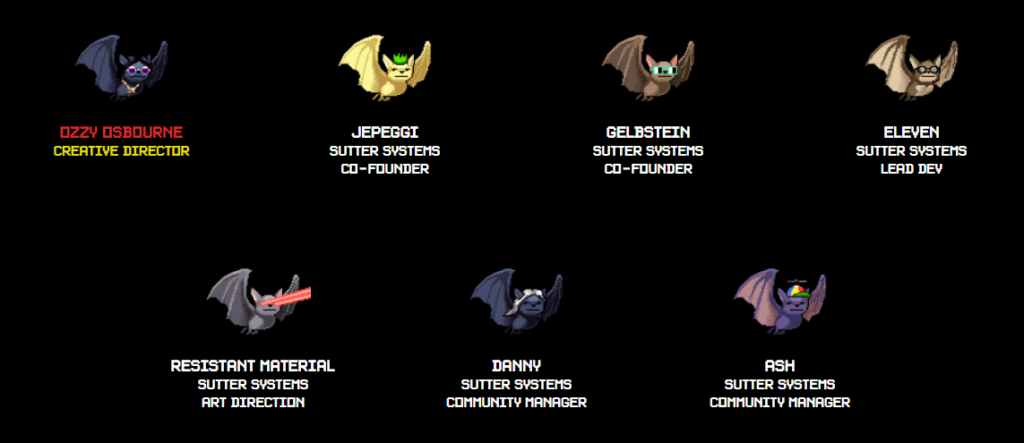 Sutter Systems is a mostly undoxxed team, but their website describes them as entrepreneurs with a combined 30 years of "business experience" managing large teams and working with some of the biggest consumer brands in the world to create incredible products and IP.
They list former clients as Nike, Calvin Klein, New Balance, and Playboy.
Their lead developer, Eleven, has worked on multiple NFT projects, including Bored Bananas, Crypto-Pills, Encryptas, and more.
One member of the team named "Resistant Material" has worked with incredible clients like Burberry, Kendrick Lamar, Pharrell Williams, and Baby Keem.
Their community manager is an NFT YouTuber, Ash Robin.
But the reason for all the hype is obviously that Ozzy Osbourne is the Creative Director and face of this project.
Ozzy has fully embraced the project, proving that by being a part of this hilarious announcement video, that was the perfect combination of being self-aware and avoiding being cringe.
I've launched an NFT project called @CryptoBatzNFT
⁰Probably nothing…⁰⁰Join the discord now: https://t.co/du1X4YYzdp pic.twitter.com/RmOQjoSi9b

— Ozzy Osbourne (@OzzyOsbourne) January 3, 2022
Is the Art Good?
You aren't getting into this project for its extreme quality of artwork and most likely not because you want to use your CryptoBat as your PFP.
The way CryptoBatz describes the art on their website is as a perfect composition. They followed the Fibonacci Sequence to make the art more pleasing to the eye.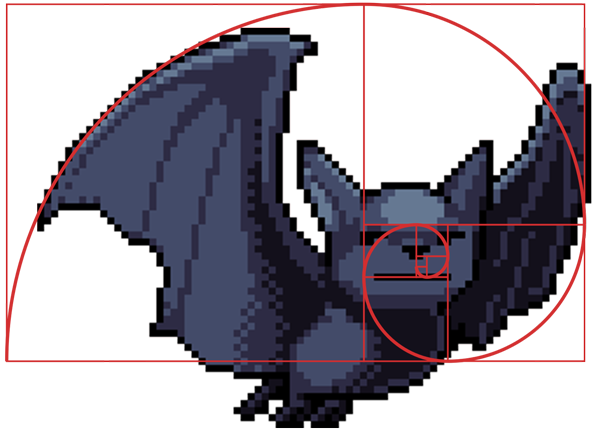 There is one fantastic story surrounding the art.
One of the most well-respected NFT artists in the space, the mastermind behind CrypToadz and Nouns, has designed three legendary CryptoBatz to be added to the collection.
The artist is none other than Gremplin — two of his three legendary designs were already dropped in the #announcements Discord Channel.
FrankyNines — the founder of SupDucks, created another legendary Cryptobat. And he killed it with this legendary CryptoBat.
We are beyond excited to announce that the legendary @frankynines (founder of @RealSupDucks) has created this 1 of 1 legendary 'Supbat' that will be minted randomly by one lucky CryptoBatz collector…

WHAT IS LIFE? ARE WE DREAMING RIGHT NOW!??

SUP! pic.twitter.com/0m961SP0LO

— CryptoBatz (@CryptoBatzNFT) January 7, 2022
Not all of the art will look similar, thanks to their unique take on "biting victim projects."
So let's dive a bit deeper into what that means.
How the CryptoBatz NFT Works
Finally, we have a project trying to be unique and venture into uncharted waters.
MutantBat Utility
Every CryptoBat has an innovative power, the ability to "bite" an NFT from a partnering project to create a "MutantBat" that shares the DNA of both tokens.
The projects CryptoBatz has already teamed up with are Bored Ape Yacht Club, CrypToadz, Alien Frens, and SupDucks, with the team teasing more partnerships moving forward.
We're very excited to announce our 4th interoperable (bite-able) project will be… @alienfrens ?

If you hold a CryptoBat and an Alien Fren in the same wallet, you will be able to bite to create an AF style MutantBat.

Join the discord for discussion:https://t.co/ycBrwzVhIB pic.twitter.com/Pex0fGRSDA

— CryptoBatz (@CryptoBatzNFT) January 5, 2022
Every CryptoBat can bite ONE time, so holders need to think carefully about their decision.
You won't be able to bite any random blue-chip NFT; it has to be one of the partner projects, and as the owner, you must hold that other project's NFT in the same wallet as your CryptoBat to bite it.
So the team wanted to go a step further with making their project not only unique, but also interactive.
Ozzy and the Sutter Systems team came up with a creative way to get CryptoBatz holders to interact with the project more and not just be passive holders.
What they decided to create was a life-changing IRL treasure hunt reserved exclusively for CryptoBatz holders.
AncientBatz Treasure Hunt
The treasure hunt is the search for AncientBatz. Two main characteristics make AncientBatz more desirable and worth the search.
CryptoBatz can only bite once. However, AncientBatz can bite up to 99 times and breed 99 MutantBatz.
The AncientBatz will be scattered around the world in hidden locations. The team will be releasing an Interactive Map and hints along the way to help you find AncientBatz.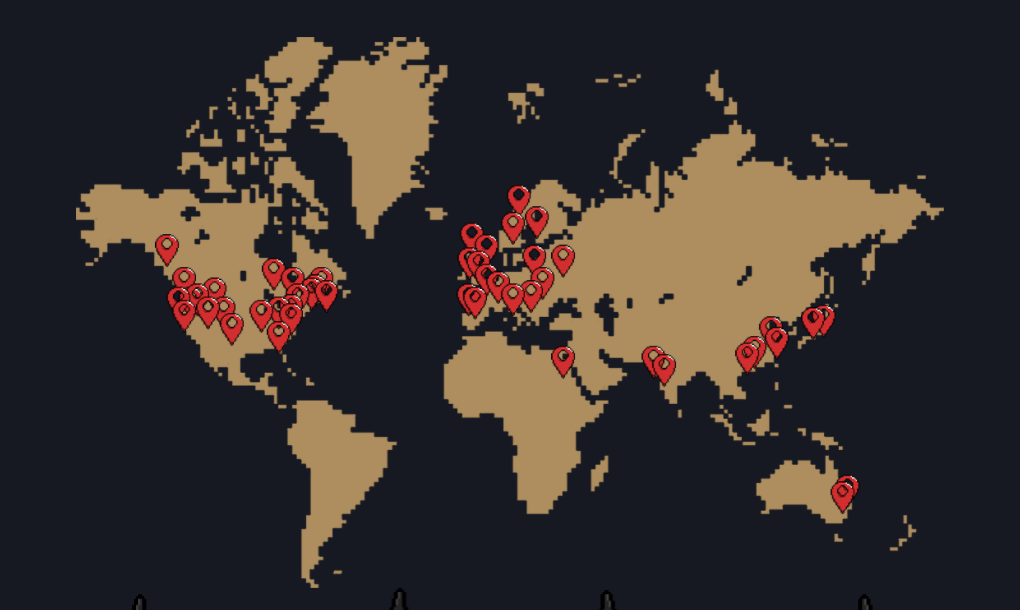 So AncientBatz have extra utility, and they are harder to find.
Is that why they're rarer than CryptoBatz?
It's only part of the reason.
Each AncientBat is 100% custom-designed by some of the most famous artists in the world, making them rare pieces of art.
We've already seen some beautiful sneak peeks from both Gremplin and FrankyNines.
Okay and here's one more – just to get y'all really excited…

Thank you for the support @supergremplin – you will go down in history as an Web3 pioneer pic.twitter.com/JGdFQJqAOU

— CryptoBatz (@CryptoBatzNFT) January 2, 2022
How to Buy the CryptoBatz NFT
CryptoBatz will be releasing its collection of 9,666 NFTs on January 20, 2022, on the Ethereum blockchain.
Here's how you can buy the CryptoBatz NFT.
Whitelist Pre-Sale
Let's talk about the whitelist for this project.
How can we join the whitelist, and what are the benefits?
The first benefit of being on the whitelist is a confirmed Whitelist mint price of 0.088 ETH.
All those wanting to know what the price at the public sale will be will have to continue waiting because the team has yet to release that information.
So how can you join the CryptoBatz whitelist?
The team says you will have a better chance of getting on their whitelist by simply making conversation in their chats. So be helpful (not spammy) and talk to people.
The team also announced an Art Contest in their Discord where 13 winners will receive whitelist spots, creating another way to get on the whitelist.
They haven't announced an official number regarding how many total whitelist spots will be given away or are available.
Public Sale
The public sale price is unknown but will take place on January 20, 2022, on the CryptoBatz website.
Since this is an NFT project endorsed by one of the famous Rockstar's in history boasting a unique utility we haven't seen before, I expect the project to sell out rather quickly.
Secondary Market
After the public sale, users can buy CryptoBatz on the secondary market via OpenSea.
Unfortunately, they don't have an official OpenSea link yet but will as the launch date approaches.
Want to Make Money With NFTs?
Degen Den is the brand-new exclusive NFT community that I founded.

In this community, you get access to:

• A private Discord community of likeminded NFT profiteers
• Whitelist opportunities to hyped NFT projects
• Early intel on what NFT projects I will be covering on my NFT-focused YouTube channel
• And a lot more!

I'll see you inside!
What I Like and Don't Like About CryptoBatz
Here's what I like and don't like about CryptoBatz NFT, and what my strategy will be come launch.
What I Like
There's a lot to like here with the CryptoBatz project. I appreciate any project that decides to do something different in this space, and the Mutating Batz and AncientBatz are really unique features.
I've seen a lot of impressive hype around this project. Ozzy seems to be truly embracing his role in this project, and there's a layer of fun surrounding the entire NFT project.
January has already seen some very impressive NFT sales volume, so the project is dropping at a very opportune time.
What I Don't Like
The one thing that makes me wary about this project is there not being any certainty around the total supply of this project.
If you hold your CryptoBatz and "bite" a partner NFT and mutate it, do you now have two NFTs total, or does the first one mutate into a new one?
This question makes a big difference because the project may have a 9,666 supply or 19,332, depending on the answer.
That doesn't even consider the unknown number of AncientBatz that can each add an additional 99 CryptoBatz into circulation.
My Strategy
Once I have concrete answers to those questions, I will be able to finalize my strategy for CryptoBatz NFT.
If we assume a total supply of roughly 10,000, give or take, because the CryptoBat mutates instead of newly adding a second, I'm in on this project.
It's something unique with a celebrity, indicating a much lower chance of a rug pull.
I can see a clear path to profit by either flipping these or mutating and then selling. However, I think the most profit will be seen by someone holding a Bored Ape and mutating into that.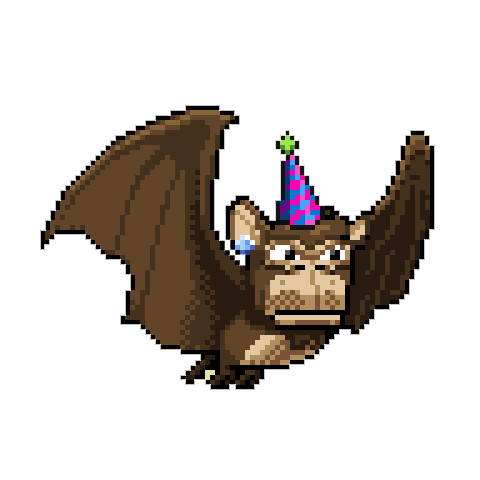 These will have the best value because the base project, Bored Ape Yacht Club, is so much more exclusive. So I think Bored Ape Yacht Club CryptoBatz will fetch a premium on the secondary market.
That's just my opinion. Feel free to disagree. Let me know your thoughts in the comments!
Want to Make Money With NFTs?
Degen Den is the brand-new exclusive NFT community that I founded.

In this community, you get access to:

• A private Discord community of likeminded NFT profiteers
• Whitelist opportunities to hyped NFT projects
• Early intel on what NFT projects I will be covering on my NFT-focused YouTube channel
• And a lot more!

I'll see you inside!
Author:
Logan Allec, CPA
Logan is a practicing CPA and founder of Choice Tax Relief and Money Done Right. After spending nearly a decade in the corporate world helping big businesses save money, he launched his blog with the goal of helping everyday Americans earn, save, and invest more money. Learn more about Logan.