It's the weekend, which means I'm giving myself a break from the difficult day-to-day work of following politics and taxes and reviewing apps and credit cards. Instead, I'm giving myself permission to have a little fun with my content. If you only want the serious stuff, tune in Monday through Friday, but on the weekends, I'm planning to release some lighter content for the sake of my brain.
Today, I'm guesstimating influencers' net worths based on their profiles and recent purchases. Bear in mind, though, that this is purely for entertainment purposes, and I didn't spend much time verifying this information.
Joe Rogan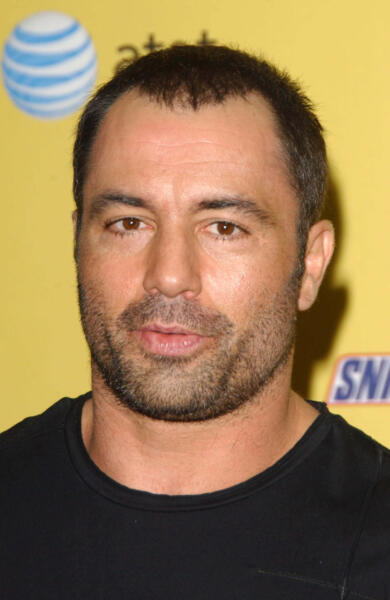 First we have Joe Rogan. If Joe was reading this, he would hate being called an influencer. But that's exactly what he is: a wildcard influencer. Even though he boasts an impressive resume as Fear Factor host, stand-up comedian, and MMA commentator, Rogan is best known for his often-controversial podcast the Joe Rogan Experience, where he interviews guests from Elon Musk to Mike Tyson. His numerous enterprises have, without a doubt, built him a large and loyal following from the ground up.
In 2019, Rogan claimed that his podcast had reached 190 million downloads per month, so I can only imagine how much money sponsors paid him to promote their products. Additionally, Joe signed an exclusive deal with Spotify, allowing the streaming giant to be the only platform to air the Joe Rogan Experience. Rogan claimed that this agreement (worth $100 million, according to the Wall Street Journal) would improve the organization of his wildly popular podcast.
Rogan's net worth is estimated to be around $100 million, but, assuming he hasn't reached his peak yet, it could potentially be much higher. According to one blog, Rogan makes about $800,000 per episode, not including the money from his nine-figure Spotify deal. He also participated in the 2020 tech-exodus, moving from Los Angeles to Austin, Texas, which means he might be saving more than before. He also recently bought a Texas mansion for the enormous sum of $14.4 million.
Based on all this, I'd estimate Rogan's net worth to be about $120 million. While Rogan doesn't often flaunt his wealth to his 12.3 million Instagram followers, with a Spotify deal like that, we know he's just being… humble.
Alexandra Hirschi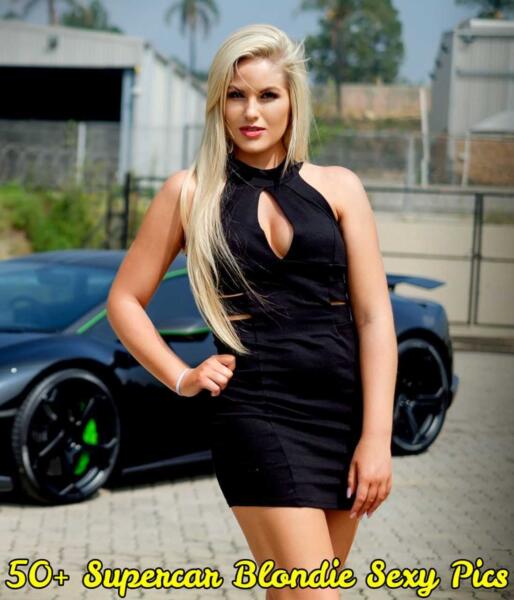 Up next is Alexandra Hirschi (pronounced "her-she"), also known as SuperCar Blondie. Hirschi started her career as a radio host and eventually transitioned to working as a full-time supercar influencer in 2018. Since then, the Dubai-based Australian has worked with high-end brands, using her massive Instagram and Youtube following to promote sports cars including an $8 million Bugatti, one-of-a-kind Ferrari, and an exclusive Mercedes driven by Ben Affleck in the latest Justice League movie. Hirschi's impressive car collection, a long cry from her first Mitsubishi Lancer, includes a Lamborghini Huracan ($280,000) which she recently sold, a McLaren 720S ($300,000), and a Rolls Royce Wraith ($380,000).
While Supercar Blondie reportedly earns $1.4 million a year, she claims that's not actually true, saying, "What I offer to brands is much more unique and if they want my reach, they need to know it's going to cost them more than that CPM [cost per thousand impressions] rate." Hirschi's net worth is estimated to be about $15 million, but given her genuine passion for supercars and rising follower count, I'd estimate it to be more like $25 million. No matter what her actual net worth, though, I'm confident that she can afford as many Mitsubishi Lancers as she wants. And to put the business of influencing in her own words, "If you really want to grow in this business, you have to put your content first."
Cristiano Ronaldo
Then we have Cristiano Ronaldo- an international soccer superstar that you're probably following on Instagram. The 36-year-old is at the top of the influencer food chain, with over 276 million followers, sponsorships from household names, a lifetime deal with Nike, and a $64 million annual salary.
Another thing you should know about Ronaldo- he is one big spender. And like Supercar Blondie, he is a sports car aficionado. In his garages sit at least three Ferraris, a Lamborghini Aventador ($300,000), and a rare Rolls Royce Cullinan ($360,000).
Paying for all those cars would never set a mega-athlete-influencer like Ronaldo back much, though. His net worth is valued at around $500 million, no surprise given that he's completely dominated both the social media and the sport industry. In fact, according to Forbes, Ronaldo is the first soccer player in history to earn at least $1 billion in combined earnings. It's also reported that his 2016 deal with Nike will be worth $1 billion over the course of his lifetime. And that's after he retires from soccer. Currently, Ronaldo and his family live in a lavish Italian palace, own an $18 million Manhattan apartment, and casually quarantine at their private property on Madeira Island.
After factoring in all of Ronaldo's numerous income streams, I'm convinced that his net worth is actually more than $500 million. I'm estimating that in the next year or so, Ronaldo's net worth will double, making him another member of the billion-dollar net worth club.
Danielle Bernstein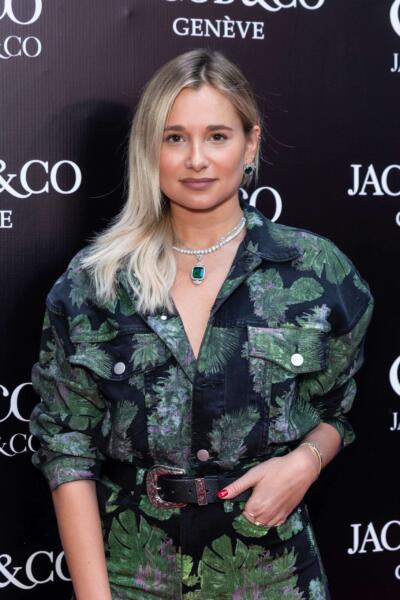 Next up is Danielle Bernstein (pronounced Bern-Stine), founder of the fashion blog-turned-brand, WeWoreWhat. Bernstein started her fashion empire in college through blogging, and eventually turned her blog into a million-dollar fashion line. In 2017, Bernstein was listed on Forbes' 30 Under 30 list, and today, she's amassed a whopping 2.6 million Instagram followers and reportedly earns $20,000 per sponsored post.
However, Bernstein's alleged copying of designs from independent designers has decreased her popularity on social media, especially TikTok, over the past few years. And in 2020, she published an autobiography, which technically appeared on the New York Times Bestsellers list, but has since been flagged for suspicious bulk buys.
While Bernstein's estimated net worth is listed around $900,000, given all the controversies surrounding her projects and the fact that she's only 28, I would place her net worth closer to $500,000. It's hard to estimate how much the fallen influencer makes, but since Bernstein is still young and shows no signs of retiring from the fashion industry, who knows?
Felix Kjellberg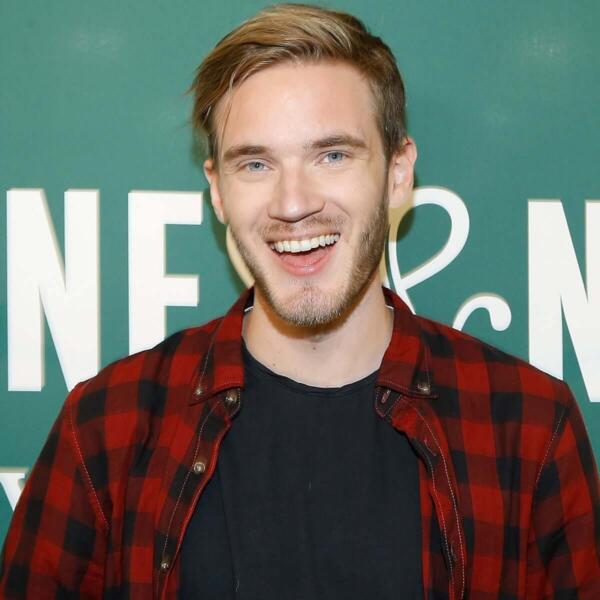 Last but not least, we have Youtube sensation Felix Kjellberg (pronounced Shell-Berg), also known as PewDiePie. Kjellberg is no stranger to the video game world or internet in general and is the most-subscribed individual on Youtube, with over 109 million subscribers as of April 2021.
After ditching his job at a hot dog stand, Kjellberg has accumulated an estimated net worth of $40 million from ten years of playing and reacting to video games for a living. He's now charging a reported $450,000 per sponsored video, and even released his own video game, PewDiePie: Legend of the Brofist, back in 2015.
PewDiePie is also known for donating a good amount of his earnings to charity, reportedly raising $200,000 for CRY, $1.3 million for RED, over $500,000 for Charity: Water, etc.
Kjellberg has also faced his fair share of controversies, recently landing himself in hot water for making anti-Semitic and other controversial comments in his videos, allegedly for the sake of gaining popularity. As of 2021, though, he still has a steady income flow from Youtube, social media sponsorships, and other high-profile projects. He's probably set for life with that $40 million, but I have a feeling his earnings might start to dwindle as the years go by. But such is the life of an influencer in this fleeting, ever-changing market.
Author:
Logan Allec, CPA
Logan is a practicing CPA and founder of Choice Tax Relief and Money Done Right. After spending nearly a decade in the corporate world helping big businesses save money, he launched his blog with the goal of helping everyday Americans earn, save, and invest more money. Learn more about Logan.