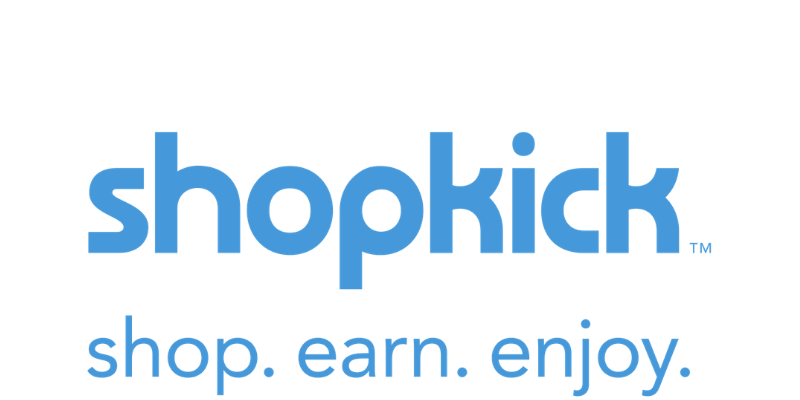 We're working with Shopkick to give you a $5 bonus using the invite code LOGAN. You'll receive the funds when you create an account and make an in-store scan in your first seven days using the application.
Our Shopkick code is active as of October 2021. It's the perfect opportunity to download Shopkick if you don't already use it. If you're not sure whether the application is right for you, our Shopkick review details some of its best features.
What Is Shopkick?
Shopkick is an innovative rewards program that gives you cash for shopping at a variety of physical and online stores. The platform offers mobile applications on both iOS and Android, making it easy to continue earning rewards no matter where you are.
With so many ways of earning kicks (Shopkick's reward points), you'll be able to redeem your first prize shortly after downloading the app. You'll get there even earlier by entering our Shopkick referral code LOGAN during the sign-up process.
How Does Shopkick Work?
After downloading the application and using our Shopkick invite code, you'll be able to view rewards offers and available gift cards. You can earn rewards for a variety of actions, so make sure to check regularly for offers.
Shopkick is completely free and earns money by referring you to other brands. There's no risk or downside to using the app, so consider trying it out with our Shopkick invite code.
Once you start using Shopkick, you'll develop the habit of looking for offers and as part of your regular shopping routine.
How Do You Earn Shopkick Rewards?
You might be skeptical of a service offering you cash back for free, but Shopkick provides real benefits.
250 kicks are equal to $1 in rewards, and you can earn hundreds of kicks in a few simple ways:
Referral Bonuses
Shopkick offers excellent referral bonuses, giving you 250 kicks for each person you refer to the application. This allows you to earn rewards for honestly recommending a service you use. You'll even continue to earn kicks as they keep completing tasks on Shopkick.
The users you refer will also start with a free 250 kicks of their own, so these bonuses are a win-win. Every friend or family member you refer to Shopkick gives you an extra $1, and potentially much more if they start using the app more often.
You can get a bonus $5 with our 2020 Shopkick invite code LOGAN
Scanning Receipts
Scanning receipts is another easy way to make money on Shopkick. Simply scan and upload a picture of a qualifying receipt to receive free kicks!
Each receipt you scan could earn you anywhere from 100 to 500 kicks, depending on the specific offer. After taking advantage of our Shopkick promo code, start checking your phone a few times a week for receipt-scanning offers.
Entering Stores
Shopkick even offers rewards for something as simple as walking into a specific store. Kicks will be credited to your account whether or not you buy anything, so there's no pressure to make a purchase.
Reward amounts for going into a store can vary, but you'll always receive at least 25 kicks (10 cents). Combined with all the other options you have for earning rewards, every visit will put a little more in your account.
Linking Your Credit Card
Shopkick offers users 200 kicks in exchange for simply linking their credit card to the application. You can start cashing in kicks once you have at least 500, so you could be redeeming rewards within a few days of downloading Shopkick.
After linking your card to Shopkick, you can earn further rewards by making qualifying purchases. Even small offers make a big difference over time, so link your credit card immediately to start earning kicks.
You can get a bonus $5 with our 2020 Shopkick invite code LOGAN
Scanning Items
Scanning items is yet another option for earning rewards on Shopkick without spending any money. Once you've identified the target item, simply log into the store and scan its barcode.
In general, each scan will give you around 10 to 50 kicks. You can earn a wide range of rewards even within the same day, so don't forget to check Shopkick for offers anytime you're out shopping.
Shopkick Redemption Options
Once you've generated enough kicks, the next step is redeeming and using your rewards. Shopkick provides a number of choices, including gift cards for numerous popular retailers.
$5 gift cards are typically redeemable for 1,250 kicks, but smaller and larger amounts are also available. Some of the most well-known supported brands include Target, Amazon, Walmart, and Starbucks. Our Shopkick invite code offers a $5 bonus just for signing up!
Shopkick sometimes provides limited-time offers with better returns than most rewards. On the app, you can also view a map of participating stores to look for kicks available near your location.
I started earning a few dollars each week simply by checking the app and taking advantage of convenient offers. Even if it's just enough to pay for a few small expenses, you'll have that much extra cash each month after downloading Shopkick.
How Does Shopkick Make Money?
After earning your $1 sign-up bonus with our Shopkick referral code, you may be wondering how the application makes money. You'll earn kicks on the same purchases you made before without paying any additional costs.
Rather than charging their customers to use the service, Shopkick gets paid by its merchant partners for bringing its users into their stores.
You'll never even have to enter your credit card details with Shopkick.
And although the merchant partners are hoping you'll spend money when you come in with the Shopkick app, keep in mind you're under absolutely no obligation to buy a single thing.
Users can start earning rewards immediately after downloading Shopkick. Our Shopkick promo code LOGAN will give you an extra $1 as a sign-up bonus. The Shopkick invite code is active as of May 2021, so don't wait to take advantage of the offer!
Should I Download Shopkick?
If you're still not using Shopkick, you're missing out on an effortless source of rewards. Users earn rewards for shopping at their favorite stores and can redeem them as gift cards for numerous major brands.
Don't forget to enter our Shopkick invite code LOGAN for an additional $1 sign-up bonus when creating a new account.
Author:
Logan Allec, CPA
Logan is a practicing CPA, Certified Student Loan Professional, and founder of Money Done Right, which he launched in 2017. After spending nearly a decade in the corporate world helping big businesses save money, he launched his blog with the goal of helping everyday Americans earn, save, and invest more money. Learn more about Logan.