The current lending climate affects the best personal loan terms you can get at any given moment, and often refinancing a personal loan might be your best option if the terms of your original loan are unfavorable.
Still, you might be unsure how to refinance a personal loan. The answer to this question is more straightforward than you may think. Preparation is key to refinancing personal loans.
Keeping an eye on the lending trends, knowing the terms of the original loan, and being patient enough to research the market are among the things that will help you approach refinancing a personal loan the right way.
In this guide, we'll take you through the steps you should take to refinance a personal loan and reduce the overall amount you'll repay to the lender.
Preparing to Refinance a Personal Loan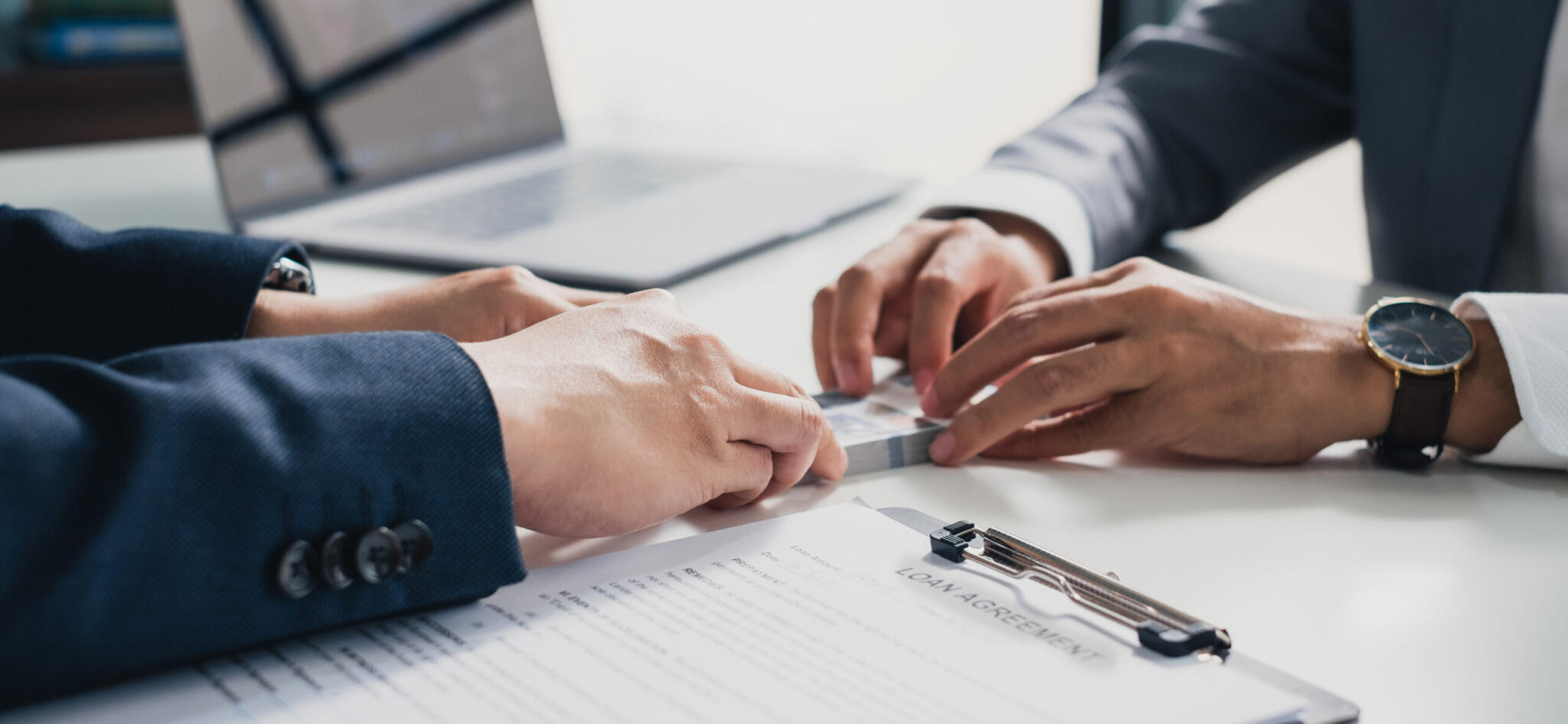 Refinancing a personal loan means you'll take an additional loan to obtain the funds to repay the outstanding balance on the original loan. There are countless reasons to do this, so here's a quick look at some of the most common ones:
Extending the loan repayment period and reducing monthly payments.
Switching from a variable to a fixed interest rate.
Avoiding defaulting on a loan.
The first thing you'll need to do when considering refinancing a personal loan is to take a long hard look at the terms of your original loan.
Your goal is to determine your interest rate, compare it with other offers and find out if the loan includes a prepayment fee.
Contacting the lender might also be necessary because you must assess how much money you owe to calculate the loan size you want to take.
Jumping on the first offer that comes your way without taking the time to research the lending trends is generally a bad idea. If possible, you should bide your time and compare the terms traditional and online money lenders offer.
Step-by-Step Guide to Refinancing a Personal Loan
Once you complete the preliminary research stage, you'll be ready to explore different personal loan refinancing options.
The exact steps of the application process will vary from one lender to another. Still, in most cases, they won't be much different from the application process you already went through when applying for the original loan.
Here are the steps you'll have to take to refinance a personal loan.
1. Find Out Your Current Credit Score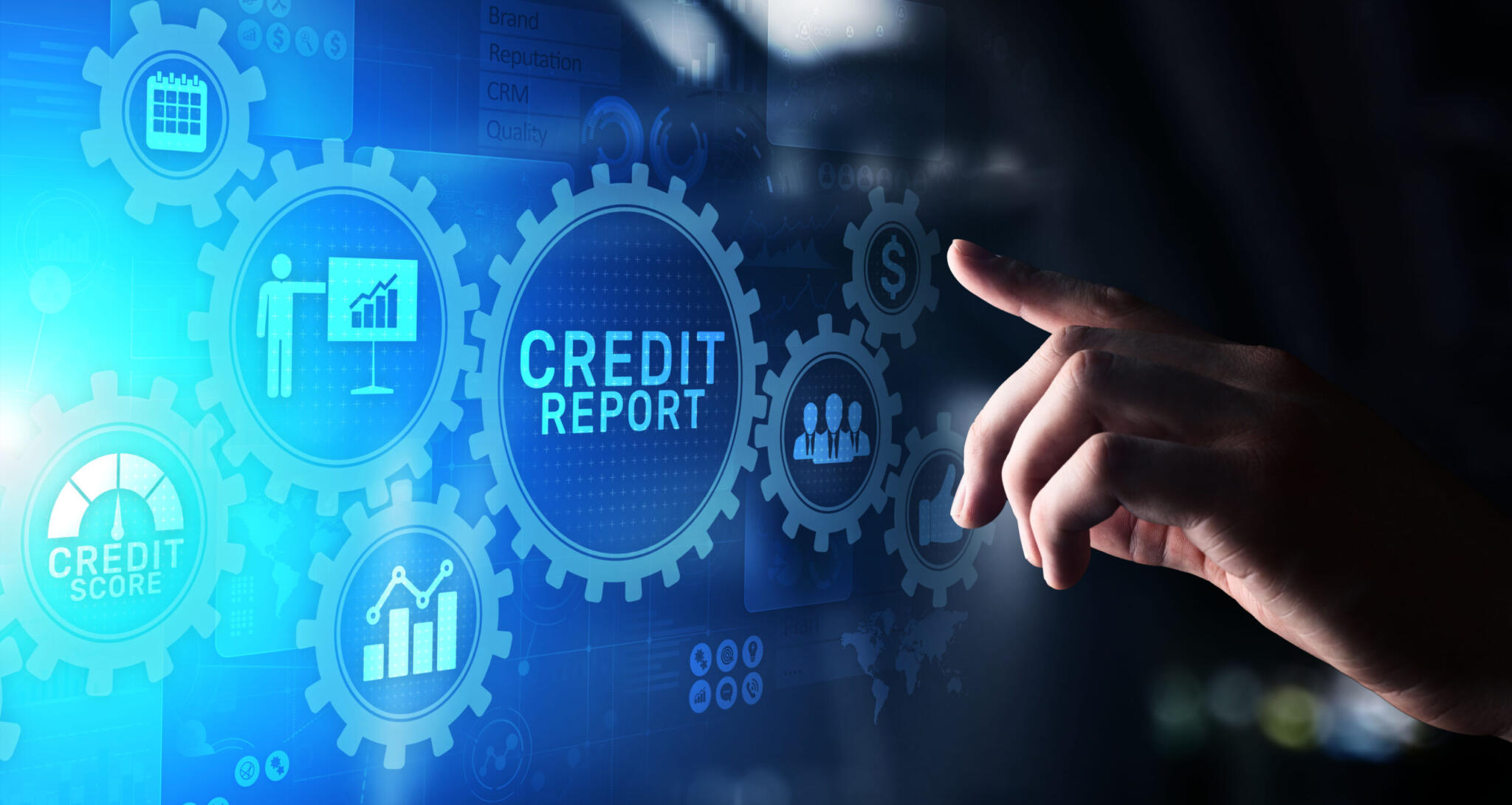 The credit score is one of the most critical parameters lenders will look at when approving an additional loan. Most lenders include credit scores on monthly personal loan statements, along with other valuable information such as loan balance, fees, or interest rates.
However, if your loan statement doesn't include this information, you'll have to request a free copy of your credit report from TransUnion, Equifax, or Experian.
The minimum credit score you'll need to refinance a personal loan ranges from 580 to 600, while most lenders require a FICO credit score of 680 or higher to approve refinancing a personal loan.
Hence, you may have to improve your credit score to qualify for a second loan and avoid paying a high interest rate. Removing late payments or other negative items from the credit report will help you build credit and improve your chances of refinancing a personal loan.
2. Scout the Market and Compare the Offers
Contact your lender to check if they would consider refinancing your loan and the interest rate they'd offer before you explore other options. You should then research the market, even if the lender's offer seems attractive, to check if you can get better terms elsewhere.
Shortlist several lenders and fill out the prequalification form on their website. When determining your eligibility for a refinancing personal loan, lenders will perform a soft credit check that won't affect your credit score.
Optionally, you can use an online personal loan calculator tool to determine how much money you need and the preferred interest rate and compare the available offers.
Personal loan interest rates depend on your credit score, repayment period, years of professional experience, employment status, the amount you want to borrow, or other factors and span from 4% to 35%.
In addition, traditional and online lenders may offer different interest rates for similar personal loan types. Here are some of the best online lenders you should consider when refinancing a personal loan:
Don't forget to check for underwriting and origination fees (normally between 0.5% and 1% of the borrowed amount) lenders include in their refinancing options before entering the application process.
3. Prepare the Documentation And Submit The Loan Application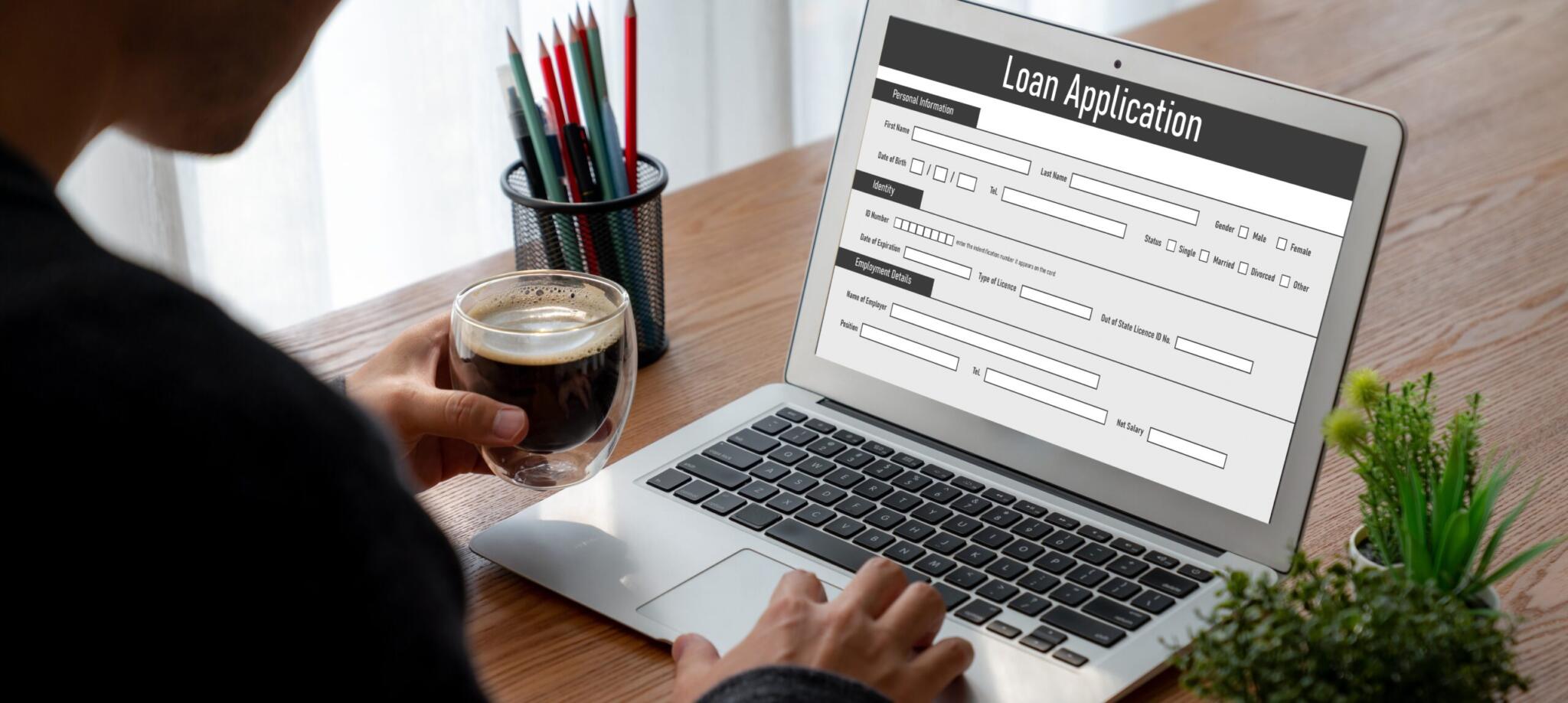 A lender should inform you which documents besides the loan application form they need to start processing your request.
Traditional lenders don't always allow borrowers to submit applications online, so you may have to deliver the documents in person if you decide to refinance a personal loan through a bank or a credit union.
Online personal loan companies allow borrowers to submit their applications through their websites. Borrowers are usually required to submit the following document:
Two documents that prove the borrower's identity (copies of the ID, birth certificate, passport, etc.)
Proof of address (copy of a bank statement, utility bill, voter registration card, etc.)
Proof of income and employment (copy of the latest tax return, pay stub, bank statement, etc.)
The lender will perform a hard credit check after you submit your application to assess your previous credit reports and review your payment history.
4. Settle the Outstanding Credit Balance
The loan approval process takes one to five workdays, but sometimes, you may have to wait a couple of weeks for the funds to reach your bank account. The lender will send you the loan approval letter after they've verified your request.
You won't receive the total amount you applied for because lenders deduct the origination fee and loan administration costs before releasing the funds.
Pay the outstanding credit balance on the original loan and the prepayment penalty, if any, once the money is in your bank, and wait for the lender to confirm they've closed your account.
5. Repay the Loan
Start making monthly payments for the loan you used to refinance your old personal loan. Repaying the loan on time will improve your credit score and enable you to apply for another personal loan for refinancing if necessary.
Estimating The Effect of Refinancing a Personal Loan on Your Credit Score
Your credit score will take a minor hit if you decide to refinance a personal loan due to the hard credit check lenders perform during the loan approval process.
A hard credit inquiry usually reduces the borrower's credit score by a few points. These inquiries are listed on credit score reports but typically disappear after two years.
Still, their effect on your credit score is marginal and is unlikely to have any bearing on the lender's decision to approve your request to refinance a personal loan.
Repaying the original loan and closing the initial personal loan account before the repayment term expires will also decrease your credit score.
The impact of these actions on your credit score will depend on when the loan was issued and the credit balance at the time of the repayment.
Closing a loan account or hard credit inquiry will only lower your credit score temporarily, and you can correct this by simply making the monthly payments on time.
Considering Other Personal Loan Repayment Options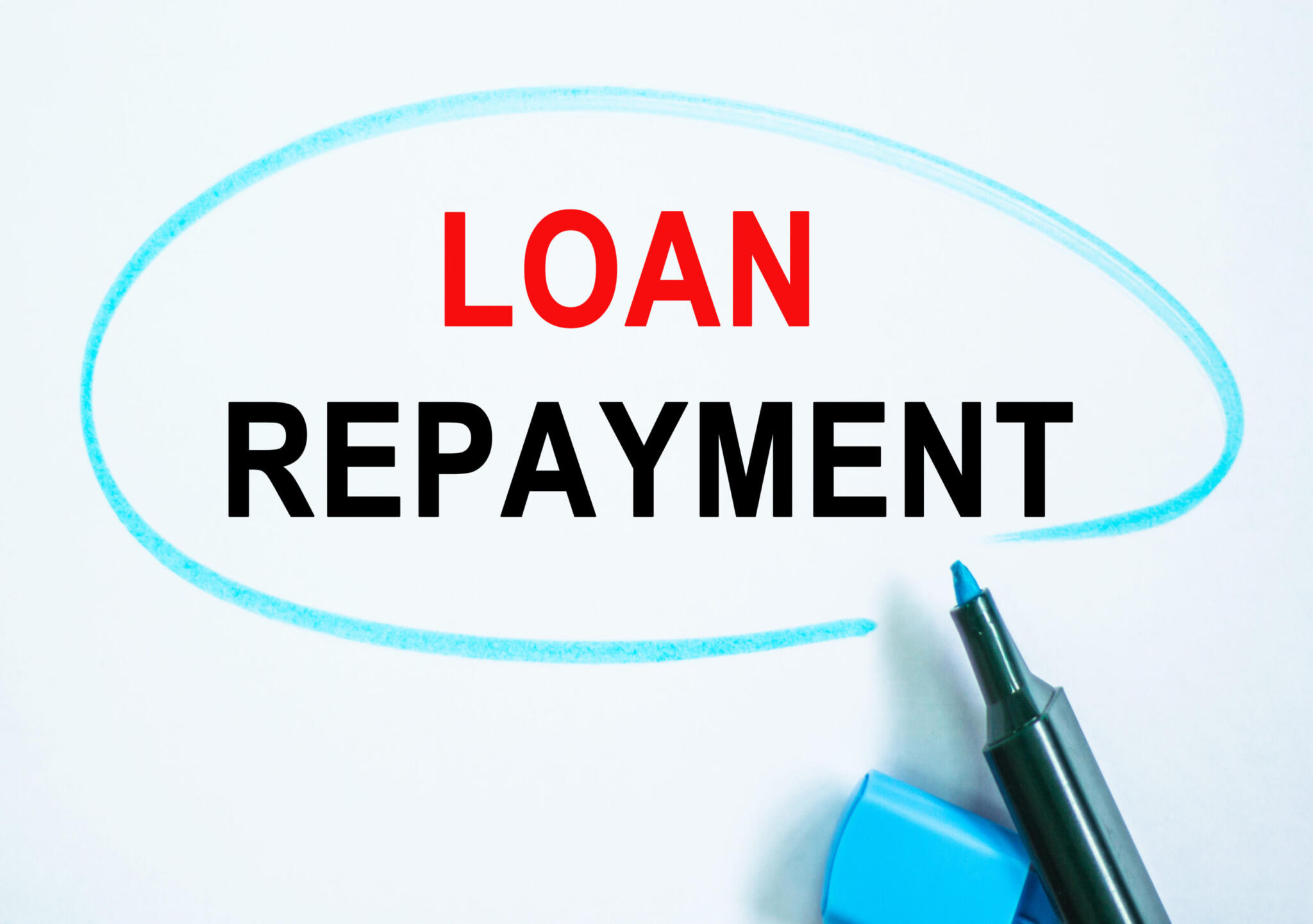 Refinancing a personal loan might be unnecessary if you have a balance transfer credit card. These cards enable you to move personal loan debt from one account to another at a 0% interest rate.
A balance transfer can help you repay a personal loan faster, but you may have to pay a fee, approximately 3% to 5% of the transferred amount, depending on the card.
Borrowers need a high credit score to qualify for this credit card, so you may be unable to use this personal loan refinancing alternative if you have a bad credit score.
Frequently Asked Questions
What is the Maximum Amount I Can Get to Refinance a Personal Loan?
Refinancing a personal loan means taking another loan to repay the debt created by the original loan. The maximum amount lenders approve on personal loans for refinancing is the same as for personal loans and ranges from $1,000 to $50,000.
How Many Times Can I Refinance a Personal Loan?
Most lenders allow borrowers to refinance their personal loans more than once.
Do I Have to Refinance a Personal Loan with the Same Lender?
You don't have to get a personal loan for refinancing from the same lender if you can get better loan terms from another lender.
Is There a Waiting Period to Refinance a Personal Loan?
Lenders usually allow borrowers to refinance a personal loan as soon as they start repaying it, but some companies offer loans with refinancing restrictions.
Using Personal Loans Refinancing to Your Advantage
Refinancing a personal loan can potentially save you money by reducing the overall amount you pay back to the lender or extending the repayment term.
Finding the right refinancing option takes patience because it may take you a while to come across a lender who offers better loan conditions than those you already have.
Waiting until your credit score recovers from the original personal loan and avoiding repaying the existing debt too soon will help you secure better interest rates and save money on paying unnecessary fees.
The best way to use personal loan refinancing to your advantage is to understand the terms of your original loan, conduct thorough market research and find a refinancing solution with better repayment terms.
Author:
Logan Allec, CPA
Logan is a practicing CPA and founder of Choice Tax Relief and Money Done Right. After spending nearly a decade in the corporate world helping big businesses save money, he launched his blog with the goal of helping everyday Americans earn, save, and invest more money. Learn more about Logan.