Unless you're a professional athlete, the best way to make money and have fun at the same time is to check out these game apps to win real money.
But rather than vegging out on Candy Crush or scrolling through your Instagram feed for the billionth time today, why not actually put your screen time to profitable use with the game apps below?
Can you really make money playing game apps?
The answer is yes, and the reason is that apps make their creators a ton of money.
In fact, even little-known game apps can make their creators over $100,000 a day just in advertising revenue alone!
So as an incentive to get more people to use their app, many game app creators actually let their users win real money so they keep playing and winning more money!
Download all three of these free apps today to maximize your odds of winning cash for playing games!
1. This free app pays you to play mobile games.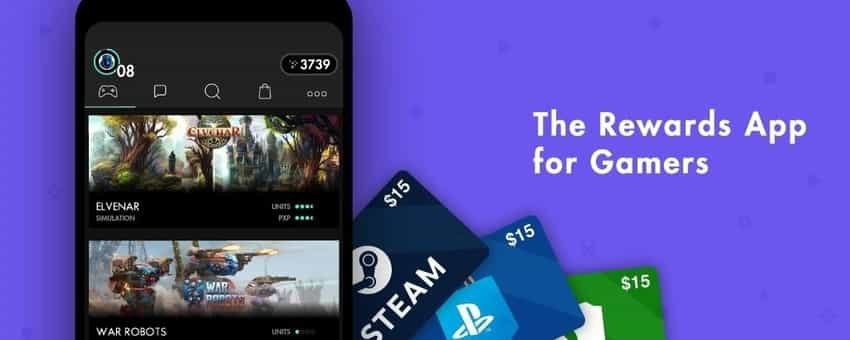 Mistplay is a free new app that rewards you for downloading games from the App Store or Google Play Store through its own interface.
As you level up in the mobile games, you earn more points that you can redeem for gift cards at Amazon, VISA, PlayStation, Xbox, Apple, Starbucks, and more.
2. Play this free slots app and win up to $1,000,000.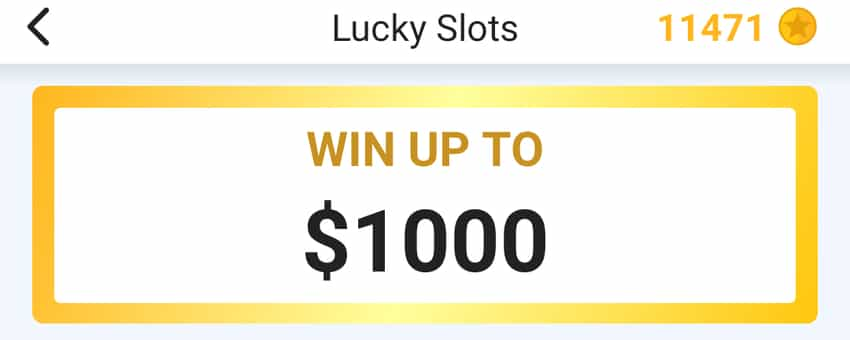 Long Game is a free app that basically gamifies and rewards you for your savings.
Here's how Long Game works:
(1) You deposit money into your Long Game account and earn interest on it. Note that this money belongs to you, just like it does in your bank account.Long Game does not collect any fees out of the money you put in, and you can withdraw it at any time.
(2) Long Game gives you coins depending on how much you have saved in your Long Game account.
(3) You use these coins to play slot games with prizes ranging from $100 to $1,000,000!
So while you do have to put money into the app to play, this money belongs to you, not the house!
How does Long Game make money to pay their employees as well as your winnings?
Easy. Long Game earns interest on the money you deposit, and it's out of this interest that it pays out the winnings.
3. This free app gives you virtual scratchers.
If you've ever been disappointed by scratchers you've purchased at the liquor store, I have news for you.
You can now get virtual scratch-off tickets with a new free app and a chance to win real money.
It's completely free to play, and every day you will see new scratchers opportunities.
3 Other Best Money-Making Apps for iPhone and Android
Although the apps below don't necessarily have a "game" component, they are still great ways to make money from your phone!
We've personally made over $3,000 with the apps below!
1. Use this app to get paid to walk into stores.
Have you heard of the new app Shopkick?
It literally pays you to walk into stores! You don't even have to buy anything — you will get paid simply for entering stores!
Of course, you will earn more points for actually making a purchase, but even if you're just window shopping, you can still earn points.
2. Get paid to have this app on your phone.
There's an app that will pay you just for having it on your phone.
You heard me right. They will pay you $50 per year per device just for having your app on there!
Talk about the ultimate passive income opportunity!
3. Get cash back on stuff you buy anyway.
One way to create passive income with no money is to get paid for doing things you do anyway, like going shopping.
There's a little-known app called Ibotta that literally gives you cash back on things you buy anyway, just for taking pictures of your shopping receipts!
To date, I have made $1,357.09 from this little app.


And yes, they pay you cash through Paypal!
If you sign up with Ibotta through us, you'll get a $10 bonus when you submit your first receipt!
Logan Allec, CPA
Logan is a practicing CPA, Certified Student Loan Professional, and founder of Money Done Right, which he launched in 2017. After spending nearly a decade in the corporate world helping big businesses save money, he launched his blog with the goal of helping everyday Americans earn, save, and invest more money. Learn more about Logan.