Updated
November 19, 2019
5 Best Side Hustles You Can Turn Into Full-Time Businesses
Small Business Ideas
This post may contain affiliate links, which means the site may receive a commission if you purchase or sign up through these links at no extra cost to you. Please read full disclaimer for more information.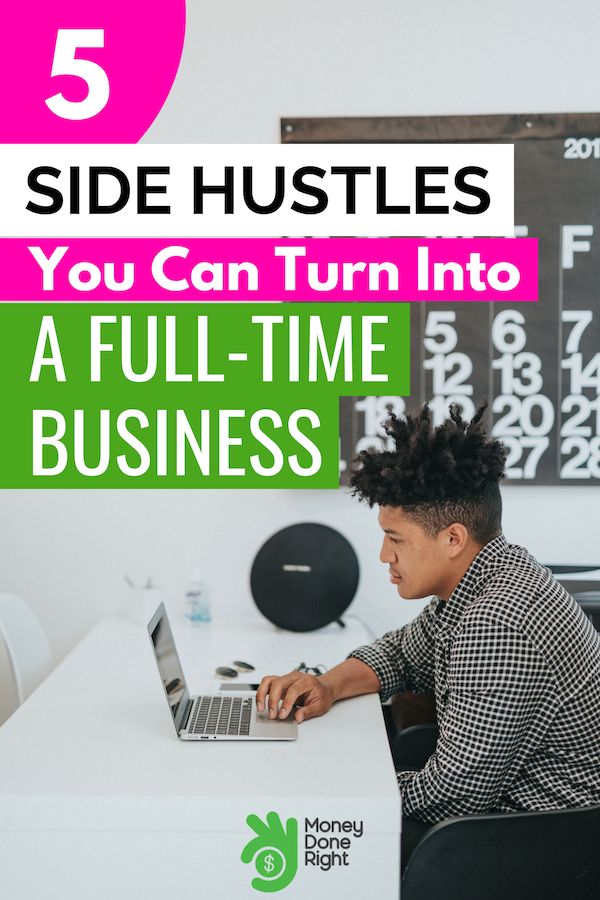 In this day and age, you have to hustle to get ahead.
Just putting in 40 hours a week at your day job may get you by, but it won't give you the lifestyle you've always dreamed about.
Check out these 5 best side hustle ideas that you can turn into a full-time business.
1. Start a blog.
Blogging is Logan's and my #1 side hustle, and we were making money from it our first month!
Not only do we find it extremely enjoyable to share what I know about our passion (personal finance) with others, but we are making thousands of dollars a month from it — and we just launched our blog this year!
And as accountants by trade, we had absolutely no formal training in either writing or computers!
 If you would like additional information about setting up your blog as well as making money from it (and more!), we recommend that you sign up for our free blogging e-course below.

2. Teach English online for $14-25/hr.
If you have fluency in English, a Bachelors' degree, and at least some experience working with children, then you can make $14-$25 per hour teaching English from home with Gogokid.
By the way, don't let the "experience working with children" requirement scare you away. This could be simply be babysitting or caring for your own children!
Click here to apply to teach for Gogokid and get a $300 bonus after you teach your first three classes!
3. Start a virtual assistant business.
Virtual assistants help people and businesses do things online.
All you have to do is know how to use the Internet!
Your tasks could be anything from proofreading articles to curating social media content to managing a calendar.
And there are dozens of other ways to make good money working from home as a virtual assistant.
Click here to grab your FREE list of over 150 services you can offer as a work-from-home virtual assistant!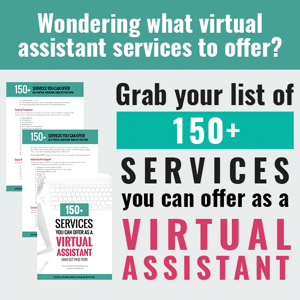 Click here to grab your FREE list of over 150 services you can offer as a work-from-home virtual assistant!
4. Start a bookkeeping business.
If you're somewhat decent with numbers, you can start an at-home bookkeeping business with absolutely no training in accounting or bookkeeping necessary!
What with so many small businesses forming every year, bookkeeping is an extremely in-demand skill set that doesn't require much training to learn.
In fact, Entrepreneur Magazine recently concluded that bookkeeping is the #1 most profitable small business. Here's what they had to say:
Finances are a part of everyone's lives, so here's an industry that will remain important no matter what. Not only that, but these types of businesses don't need to purchase or maintain any expensive equipment, thus have few overhead costs. — Entrepreneur Magazine
If this sounds like something that interests you, then click here to check out a FREE 3-part video series Bookkeeper Business Launch: How to Start Your Own Virtual Bookkeeping Business and Earn $80+/hr Without Going Into Debt.

5. Start a freelance writing business.
You can turn your solid writing skills into an extremely lucrative work-from-home career.
With emojis and texting taking over our daily communication, it's becoming more and more difficult to find people who can communicate effectively in writing. And so they can charge a premium for their skills.
Click here to grab your FREE list of over 200 freelance writing niches (and sub-niches) to choose from.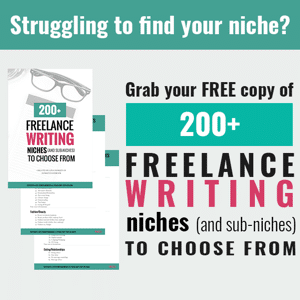 Every day, there are literally millions of pieces of content published online — and every single one of those pieces needed someone to write it. The opportunities are endless, but it can be confusing knowing how to get started.
But you have to know your niche. You can't just pick up random writing gigs here and there. You'll never gain credibility and consistent income doing that. You need to specialize in a specific niche.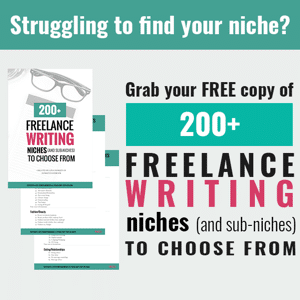 Click here to grab your FREE list of over 200 freelance writing niches (and sub-niches) to choose from.
Logan Allec, CPA
Logan is a CPA, Certified Student Loan Professional, and founder of Money Done Right, which he launched in July 2017. After spending nearly a decade in the corporate world helping big businesses save money, he launched his blog with the goal of helping everyday Americans earn, save, and invest more money. Learn more about Logan.