Money Done Right may be compensated if you make a purchase after clicking on a link.
By now you may have heard of the iCenter Bitcoin Bot, which allows you to make a 144% profit on your Bitcoin investment within 120 days.
However, getting set up with the i Center Bot can be a little bit confusing.
But if you follow Step 1 exactly, and use my referral code in Step 2, you will be earning Bitcoin in no time!
Step 1: Download Telegram
Telegram is the chat program that the Global Trading Bot uses to communicate with you.
Click here to download Telegram.
Click the button that says "Don't have Telegram yet? Try it now!"




Once you have signed up for Telegram, do Step 2 below.
Step 2: Add the iCenter Bitcoin Bot (Referral Code Below)
After you have downloaded Telegram (Step 1 above), click here to add the iCenter Bitcoin Bot with referral code hk4v1848459.
Step 3: Click "Start" at the Bottom.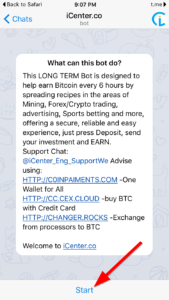 Step 4: Select Your Language.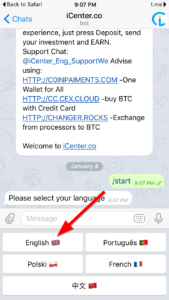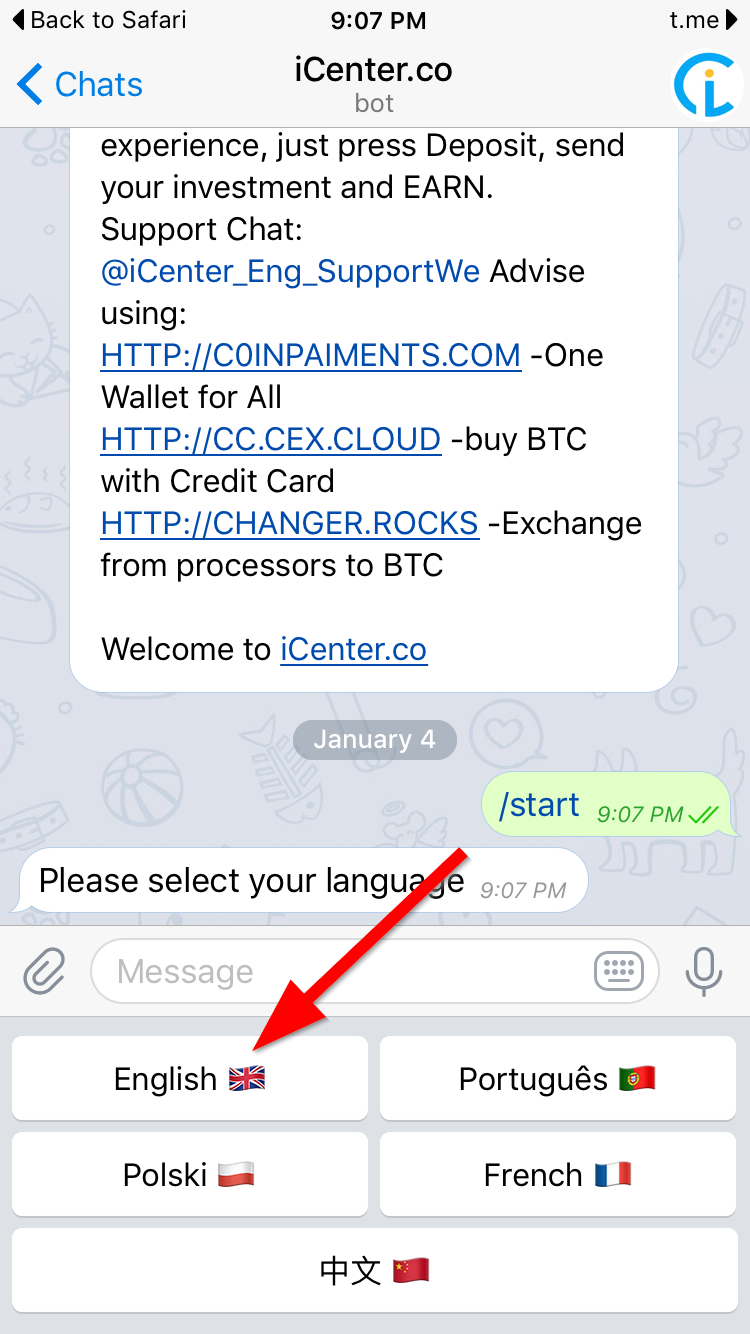 Step 5: Select "Deposit".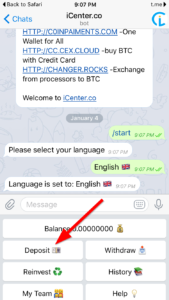 Step 6: Deposit Bitcoin to Your Wallet.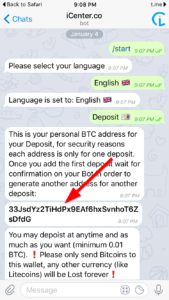 In the screenshot above, my iCenter Bitcoin wallet is 33JsdYz2TiHdPx9EAf6hxSvnhoT6ZsDfdG.
Yours will be something different.
Do not send Bitcoin to my wallet!  The screenshot above is only for example.
That's It!
There you have it.
You have now invested in the iCenter Bitcoin Bot.
But remember that investing, and in particular investing in cryptocurrencies, and especially investing in cryptocurrencies through bots, is inherently risky.
By no means should you invest money you can't afford to lose.
Good luck!
Earn. Save. Grow.
Sign up for updates on ways to make, save, and invest money.