Updated
September 30, 2021
Bitcoin Global Trading Bot Is 100% a Scam | Admin Admits It's a Ponzi Scheme
Cryptocurrency
By now you may have heard of the Global Trading Bot, which supposedly allows you to make a 180% profit on your Bitcoin investment within 30 days.
If you've been considering using the Global Trading Bot, I have this advice for you:
Do Not Use the Global Trading Bot.
It is 100% a scam and a Ponzi scheme.
This morning an admin "Janis" posted this on the community board: "The project is over now because the bot ran out of funds."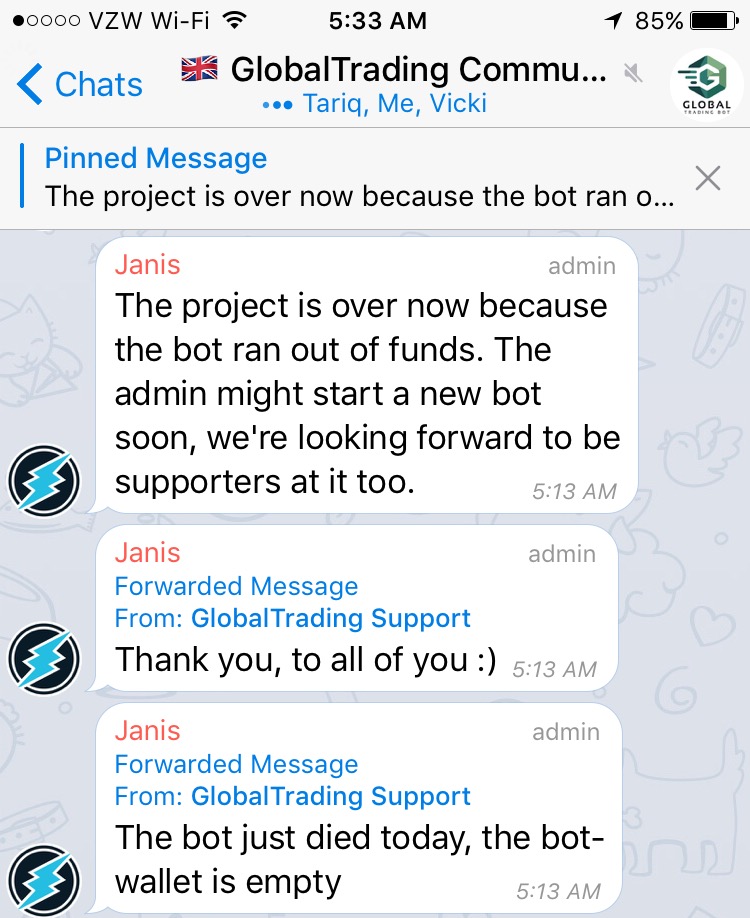 Oh sure, "Janis," that's great. You bet that we all want to be supporters of the next cryptoscam! Troll much?
And it gets even better.
Another admin "Anja" literally used the word "Ponzi".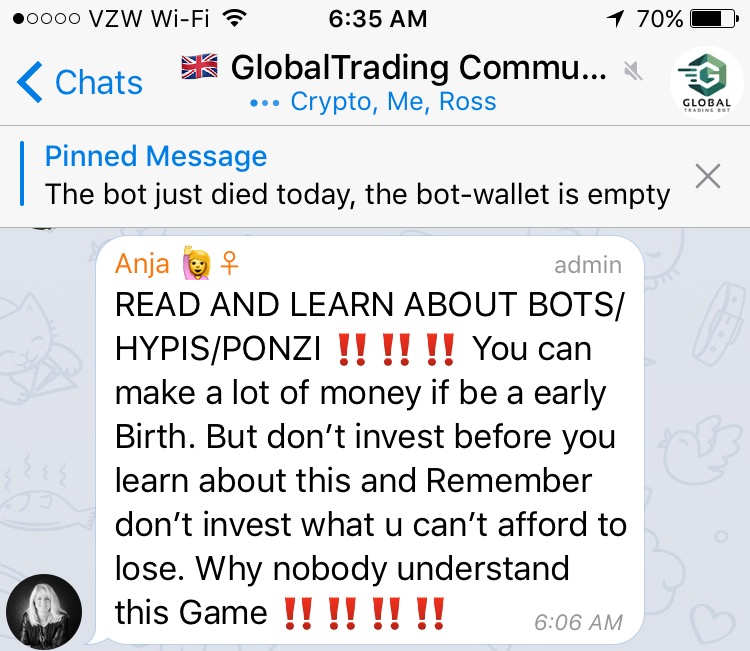 And It's Still Taking People's Bitcoin.
And here's the kicker.
Global Trading Bot is still accepting deposits!
Check out this screenshot I took after the admins openly admitted it was a Ponzi scheme.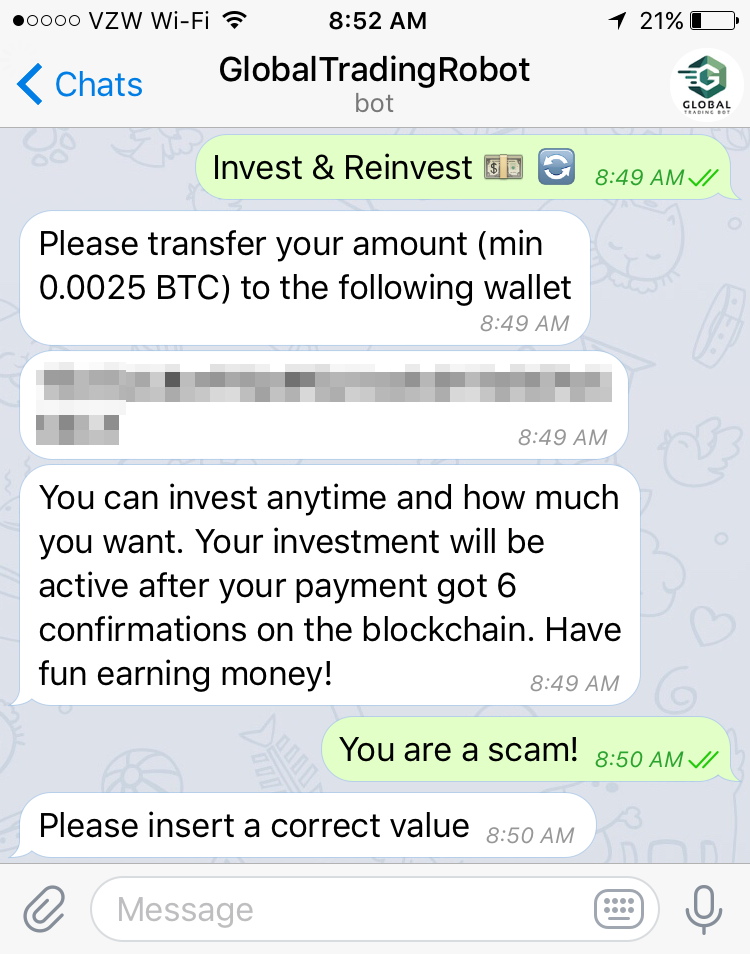 It is a complete scam.
Like in all Ponzi schemes, a few people who got in early enough made some money, but the rest were screwed out of their Bitcoin.
All High-Yield Investment Programs Are Ponzi Schemes.
Never invest in anything that guarantees you a return, especially a 180% return in 30 days.
10 out of 10 times, it's a scam and a Ponzi scheme.
You have been warned.
If you want to make money in cryptocurrency, go buy some altcoins, but stay away from these high-yield investment programs (HYIPs).
Author:
Logan Allec, CPA
Logan is a practicing CPA and founder of Choice Tax Relief and Money Done Right. After spending nearly a decade in the corporate world helping big businesses save money, he launched his blog with the goal of helping everyday Americans earn, save, and invest more money. Learn more about Logan.