The holiday season is the time of the year when Americans feel the most financially stretched.
There are traveling expenses to visit friends and family.
There are gift exchanges at office holiday parties.
And of course there are the gifts you want to give your children.
So who couldn't afford to make some extra cash between now and December 25?
To help you out with this, we've put together a list of 12 ways to make extra money for the holidays — one for each of the 12 Days of Christmas.
Who knows? Maybe you'll earn enough to buy 5 gold rings. 😉
1. Take online surveys for quick cash via Paypal.
Surveys are one of the quickest ways to make money online in time for Christmas.
The trick is that there are only a few legit survey sites. We recommend Survey Junkie.
It's 100% legit, and they do not send you spammy junk emails.
Their payouts are excellent, and they pay you in cash via PayPal.
Survey Junkie has an 8.9/10 rating on TrustPilot — the highest of any online survey company.
And they also have some really fun surveys.
For example, in the screenshot below you'll see a pretty awesome music review survey that I recently did. I made $50 reviewing music! 🎶

Click here to start making extra cash with Survey Junkie.
Now, I must tell you that not all surveys are this fun, and not all pay this well, but every once in a while you get a great one like this!
Also, it's satisfying knowing that companies will use my opinions and inputs to make decisions about not only music, but also food, restaurants, consumer products, movies, and a lot more.
Click here to start making extra cash with Survey Junkie.
2. Easily check to see if stores owe you money.
Do you know that if you bought something online, and the price later dropped, you can get a refund? It's true!
Depending on how much online shopping you do, you might be looking at an immediate $20, $100, or even $200 back! I bet that could come in handy this holiday season!
And there's a new, 100% free tool called Paribus that will do all the legwork for you. Once you sign up for Paribus, it will scan your emails for any purchase receipts from dozens of online retailers.
It will then track the price of the item(s) your purchased and give you a refund when the price drops.



Again, Paribus does the work for you behind the scenes. All you have to do is sign up for Paribus, and it will do all the heavy lifting for you.
If you'd like to start getting refunds on your online purchases, click here to sign up for Paribus. Remember, it's 100% free!
Check out this 15-second video to learn more about Paribus. 👇

3. Make $1,000s playing trivia.
What's the capital of Germany? Who was the first Beatle to get married? What year did Game of Thrones debut?
If you answered Berlin, John Lennon, and 2011 to the questions above, you may want to check out this new FREE trivia app that pays you huge cash prizes for your useless unique knowledge!
Today's prize is worth over $1,000! Will you be the winner? Click here to download the free app and start winning cash!
Is this passive income? By our definition it is! It's making money without work!
Click here to start making money for trivia!
4. Use a free money-saving bot.
Sometimes the best way to make money is to save money.
Subscriptions, especially those that go unused, can add up over time.
Thankfully, there's a free money-saving bot called Trim that will go through all your subscriptions, let you know how much you are paying for each of them every month, and cancel them with a simple text message if you'd like.
And Trim not only keeps track of your subscriptions, but it also negotiates your monthly bills such as cable and Internet so you keep more money in your pocket.
Trim users have saved over $8,000,000! To learn other benefits that Trim can offer you, check out our full-scale Trim review.
Click here to start saving with Trim! It's 100% free!
5. Get paid to have an app on your phone.
There's an app that will pay you just for having it on your phone.
You heard me right. They will pay you $50 per year per device just for having your app on there!
Talk about the ultimate passive income opportunity!
If getting paid simply for having an app on your phone interests you, click here to learn more!
6. Rent out your spare room.
Renting out lodging can be an incredible way to earn extra money between now and Christmas. I know some people making thousands of dollars a month, all by renting out an extra room to short-term guests.
Now, if you wanted to do this 10 years ago, you would've had to post an ad in the classifieds or on shady old Craigslist. Gladly, those days are over. You can now put up your spare room for rent on Airbnb and screen out prospective guests. (Guests are rated by their hosts for things like cleanliness and communication.)
If you'd like to sign up to become an Airbnb host, check out my article How to Become an Airbnb Host.
7. Get cash back on stuff you buy anyway.
There's a little-known app called Ibotta ($10 bonus if you click here) that literally gives you cash back on things you buy anyway, just for taking pictures of your shopping receipts!
To date, I have made $1,357.09 from this little app.


And yes, they pay you cash through Paypal!
And oh yeah, if you sign up with Ibotta through our special $10 bonus link (click here), you'll get a $10 bonus when you submit your first receipt!
8. Share your Amazon purchase history.
If you're a regular Amazon shopper, you can earn money each month simply by letting a research company track your purchase history.
Shoptracker will instantly send you a free $3 Visa gift card, plus another $3 for every month you keep it installed.
It's not a fortune, but it adds up!
Also, they don't do anything weird with the information. They simply want to help companies better understand what people are purchasing online these days so they can serve you better.
Click here to start earning monthly income with Shoptracker.
9. Walk dogs through Rover.
If you love animals and are good at taking care of them, this can be an extremely enjoyable way for you to make extra cash.
Rover is the nation's largest network of dog walkers, and you can become one of them!
10. Get paid to walk (combine with 9).
I just made $10 for walking, paid in cash via PayPal. It's true!
There's a new app, Sweatcoin, that will pay you for every step you take. It motivates me to go for more runs, take the stairs more often, and be an all-around more active person.
If you'd like to get paid to walk too, click here to sign up for Sweatcoin now!
And this isn't even the only way I'm making money by exercising. I'm also getting paid $480 to lose weight! Learn more in my article I'm Going to Get Paid to Lose Weight with HealthyWage!
11. Get paid to lose weight (combine with #10).
If you can commit to shedding some pounds, it may pay off handsomely for you to cut that habit because you can literally get paid to lose weight through a new company called HealthyWage.
Check out this Good Morning America special on HealthyWage that explains how it works:
You can bet as little or as much as you want, but obviously the more you bet, the more you stand to win! Also, you can bet on your weight loss of any period between 6 and 18 months.
12. Do voice over jobs from home.

Every day, there are literally thousands of pieces of content produced — from TV commercials, web presentations, radio jingles, and video game characters — that need voice over work.
And the majority of these content creators don't want to pay a Hollywood actor or actress thousands of dollars.
So they're willing to pay everyday people $100 to $1,500 for lending their voice for 10 to 180 minutes of voice over work.

But the trickiest part of the voice over job game is finding the right opportunities.

There are a few resources out there to help new voice over professionals land these opportunities, but the one we found to be the best is VO Genesis.
They've been around for a while and have several proprietary partnerships with large corporations looking for writers.
Click here to check out voice over job opportunities at VO Genesis!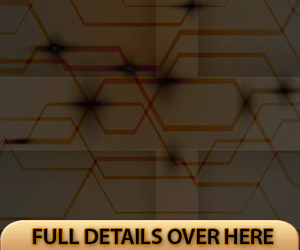 💰 $35,683 💰
That's how much money this blog made us last month. CLICK HERE FOR PROOF! Sign up below to learn how to create a blog!